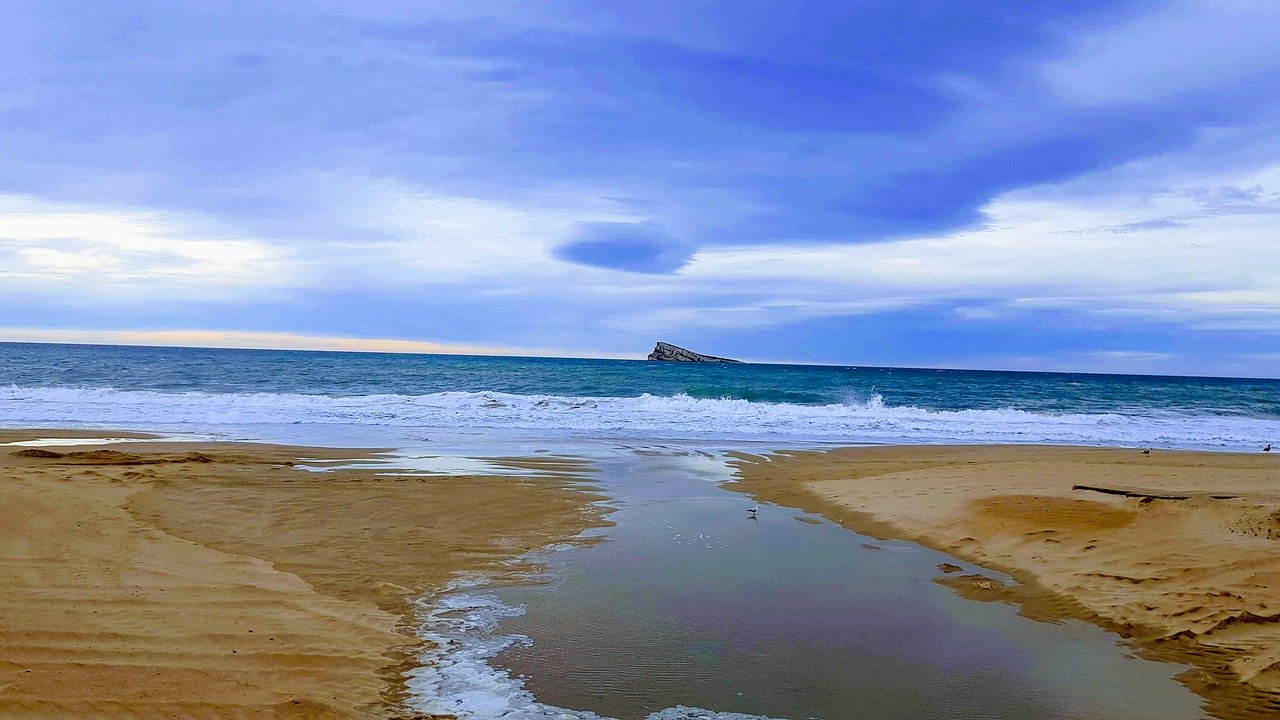 With its gold-sand beaches and world-class theme parks, Benidorm is one of Costa Blanca's tourist hotspots. Whether you're looking for summertime thrills or chills, you'll find plenty of ways to have a brilliant time in "Beni."
Are you planning your first Benidorm getaway? You'd better start by finding a place to stay! Luckily, there are many holiday rental properties available in the area. After you've secured your perfect rental home, add a few of these attractions to your Benidorm itinerary.
Fun Things To Do On A Summer Trip To Benidorm
Relax On Benidorm's Beautiful Beaches
You can't say you've traveled to Benidorm without visiting the city's glamorous gold-sand beaches. But which Benidorm beach is best for you?
Well, if you crave excitement, then the northern Levante Beach is right up your alley. Here you'll find the city's famous high-rise apartments as well as a high concentration of bars and nightclubs. Levante Beach offers dozens of water-sport activities during the summer months, but please prepare yourself for big crowds.
If you prefer a peaceful beach-going experience, you should plan a visit to Benidorm's southern Poniente Beach. Here you'll enjoy a beautiful coastline and promenade with far fewer tourists. Poniente Beach also has more family-friendly spaces and snorkeling opportunities versus Levante.
Take A Boat Ride To Benidorm Island
Locals have conflicting stories about how Benidorm Island formed, but one thing's for sure: this tiny island has some of the best snorkeling spots in the city. Anyone interested in scuba diving can't pass on a day-trip to Benidorm Island.
Summertime visitors shouldn't have difficulties finding a ferry to this nearby island. There are even a few tour companies that offer fun glass-bottom boat tours.
Check Out Benidorm's Biggest Theme Parks
Besides its beautiful beaches, Benidorm is most famous for its family-friendly theme parks. Parents will find plenty of ways to keep their kids occupied at any of the following attractions.
Aqualandia
If you only have time to visit one Benidorm theme park, you should prioritize the historic Aqualandia. First opened in 1985, Aqualandia retains its title as one of Spain's largest and most popular water parks. From super-fast slides to lazy rivers, you'll find some way to cool off in this park.
Mundomar
Just next door to Aqualandia, Mundomar is Costa Blanca's premier marine life center. Famous for its live dolphin shows, Mundomar offers guests the rare opportunity to see dozens of exotic animals.
Terra Mítica
Terra Mítica is a modern theme park that's dedicated to the Ancient World. Although you might not learn a lot of history on your trip, you'll certainly enjoy Terra Mítica's wild roller coasters, flume rides, and live shows.
No, It's Not A Dream: You Can Stay In Benidorm Year-Round!
Often, tourists have such a phenomenal experience in Benidorm that they wonder what it'd be like to live here year-round. If you're one such tourist, you'll be interested to know that In Costa Blanca now offers long-term rentals in Benidorm. You'd be surprised how affordable it could be to make your Benidorm dreams a reality.