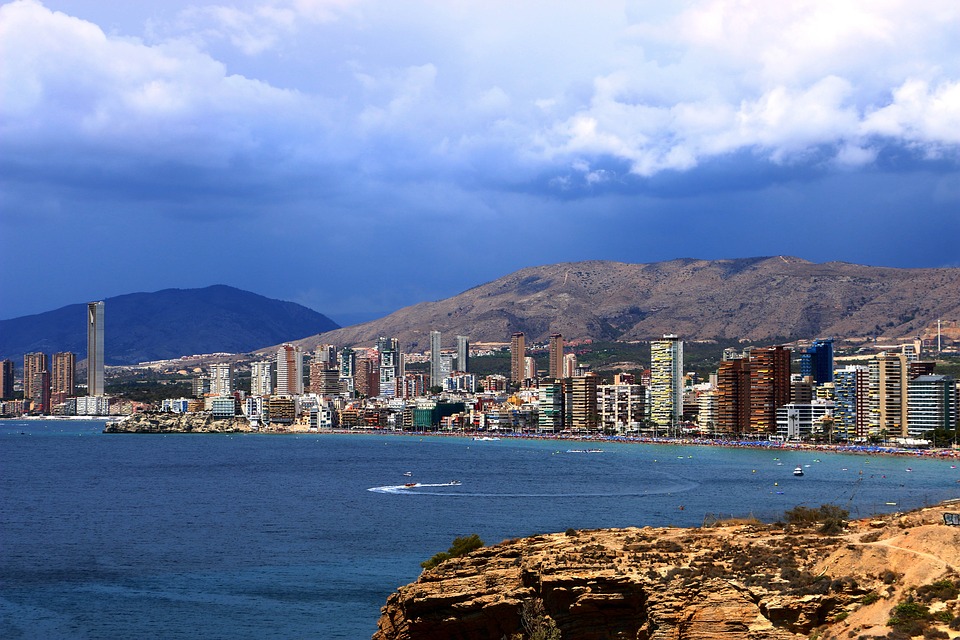 Endless nature, beaches, diving, adventure, nightlife, fun at all hours of the day, Benidorm is much more than the city of high-rise buildings; it is the perfect place for a holiday. This city is so close to Alicante that you have to make sure you don't forget to add this marvellous place on your itinerary while you explore the top attractions of Alicante.
 
Levante Beach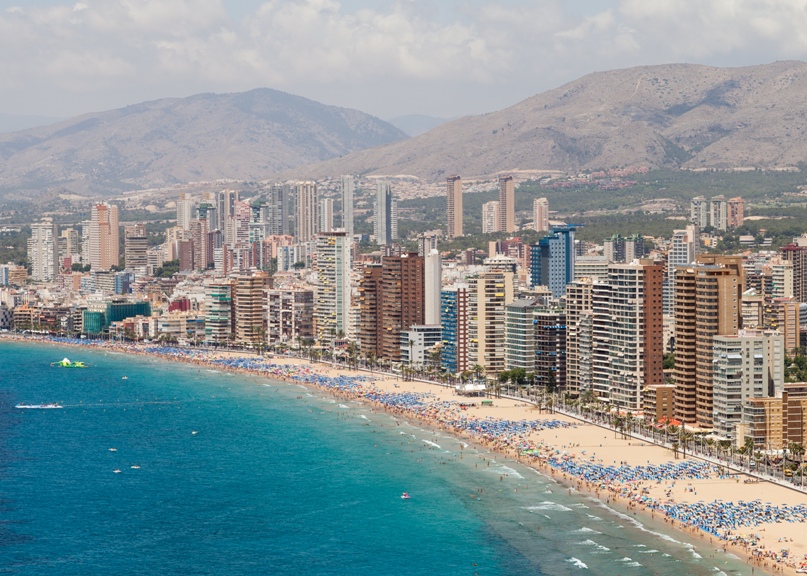 Levante beach is the heart of Benidorm and is the main beach of the city and the favourite holiday spot for most travellers. Dappled with the forest of the blue parasol and backed by the promenade, the beach has plenty of bars, and hotels to give you the best experience for a complete holiday experience.
Poniente Beach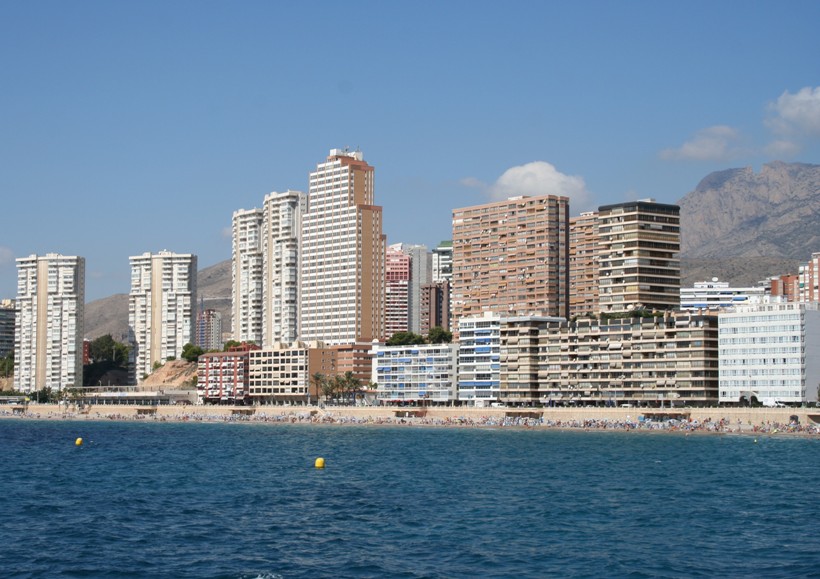 The next spot to check in the city is Poniente beach which is known to be quiet and more family-friendly. If you're not a crowd lover and searching for a calm place to relax then this beach is perfect. It is clean and perfectly safe to swim and is now fully accessible with plenty of boardwalks.  
Terra Mítica  
Terra Mítica is one of Spain's most famous and biggest theme parks situated next to Benidorm. This theme park is inspired by the ancient civilizations of Rome, Egypt, and Greece. All these three areas are all crammed with roller coasters, rides, all kinds of live shows including choreographed street shows and other amusement rides.
Aqualandia  
Looking for someplace to cool off yourself during hot summer days in Benidorm? Then you must head over to Aqualandia, one of the oldest but best water parks in Spain. This water park is filled with rides, jacuzzis, pools, and slides loaded with desalination water right from the Mediterranean.
Mundomar  
When you visit Aqualandia, you can't miss Mundomar, the Spanish version of the sea world; this place is a must go. You can buy combined tickets for both attractions. Mundomar gives you a chance to get close to sea life, and here you can have a close encounter with otter, penguins, sea lions and dolphins, even birds and monkeys. You can also get a chance to swim with dolphins or sea lions. A bonus!
Plaça del Castell  
Between the beaches of Poniente and Levant, settle yourself in the beautiful little terrace of Plaça del Castell and fall in love with its iconic chequerboard tiles and white balustrades. This gorgeous place is considered the best spot for photography in Benidorm where you can get amazing panoramas on both sides.
Benidorm, located just 45 mins or roughly 50 km away from Alicante, you can easily rent a car and get exploring!