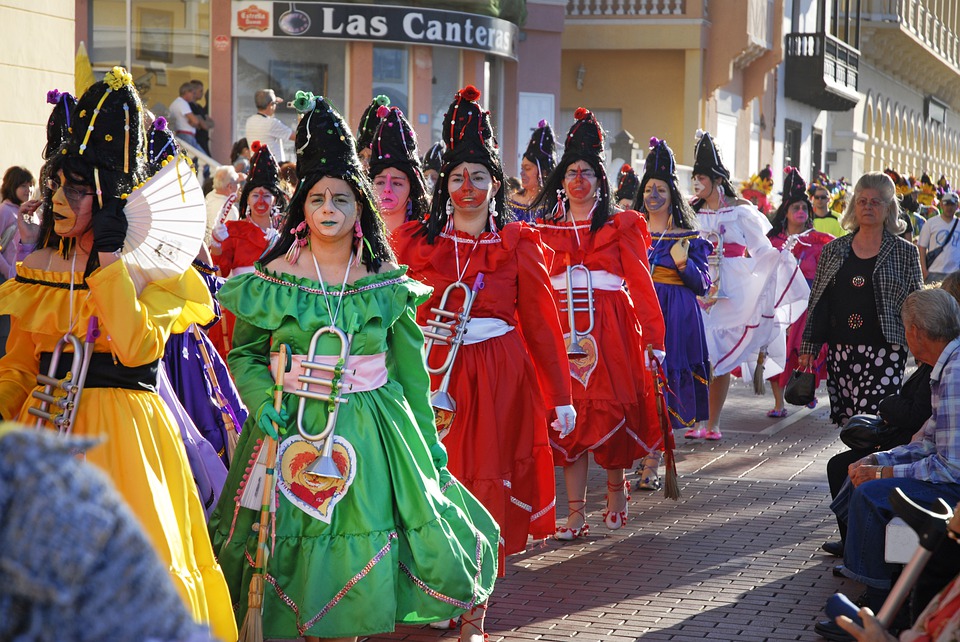 Alicante, a beautiful Spanish city can be best discovered during its fiestas. The city transforms into a fun-loving holiday destination. Alicante's Carnival 2019 is the perfect time where you can soak up the festivities and events and have a memorable stay since the weather in Alicante in February is pleasant. The average high temperature can touch 17.6°C (63.68°F) and the average low temperature can be around 7.1°C (44.78°F). The temperature can be quite unpredictable but you don't need to worry as you can still enjoy the Carnival (Carnaval). 
Here are some interesting facts on the glamorous Carnival in Alicante in 2019. Carnival commences in February and March every year.
Alicante's Carnival 2019  
The Carnival 2019 parties will commence in February and will last for around three weeks. The festival continues till Shrove Tuesday (also celebrated traditionally as the Pancake Day in some countries), which is the day before Ash Wednesday. It's a wonderful time to be in the city and celebrate the festivities before the start of the austere period of Lent.
The carnival also features the plays, the Fight Between Carnival and Lent (Don Carnal and Dona Cuaresma), and followed by street celebrations nearly every day. The key highlight is the party on the streets of La Rambla and El Barrio, which includes stunning costume parades, dancing, and music. You'd be enthralled with the daily and colourful outfits with people donned as superheroes, princesses, fairies, and even zombies. The Carnival fever sweeps across the city and you'd love to witness the fiestas and its emotions.
If you're travelling with kids, then you would probably find some fun activities for them especially in the early afternoon. And if you're travelling with your besties, then it's the perfect time to head to the bars and nightclubs in the city and celebrate till early morning.
The 'Funeral Wake and Burial of the Sardine (Entierro de la Sardina)' normally marks the end of the Carnival. Masks and make-up usually are buried till the carnival the next year. And you will find everyone wearing black and carrying a candle in their hand for the mourning act. 
Get ready to enjoy the festivities! Book your flights now for a memorable stay in Alicante.