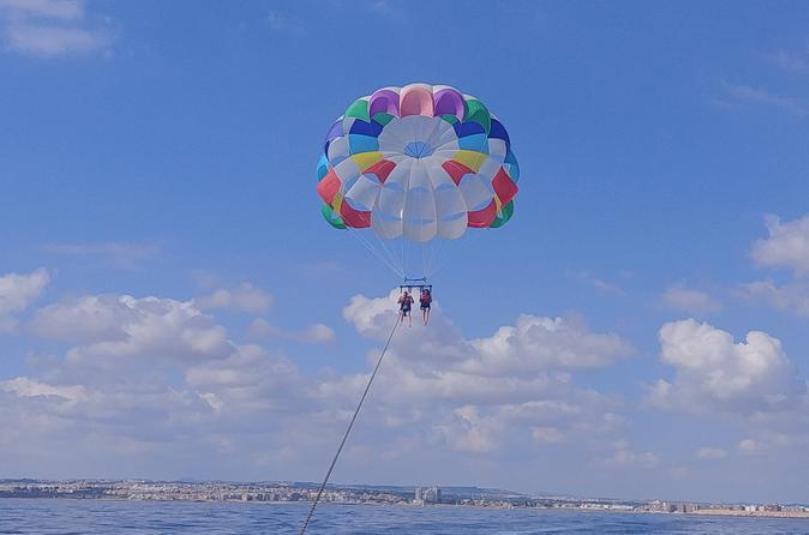 The coastal city of Alicante is a sight to see, especially when you have such perfect weather to wander through the streets and relax by the sea. The city's history, famous landmarks, and attractions play a very important role in it to be a popular tourist spot. And, while there are plenty of outdoor activities that you can take part in, there is nothing more adventurous than parasailing in Alicante.
Get ready for a 90-minute thrill-seeking tour that will get your blood pumping and will hopefully see you with soaking wet feet. This parasailing tour starts at the Real Club Nautico de Torrevieja located right next to the post office in the city.
The tour guide will take you on board a ship with a maximum capacity of 10 passengers, allowing the experience to be fun and exciting with the close company of your family and friends. You will then be safely harnessed to a parachute.
Flying high you can soar through the air as you experience the stunning views of Torrevieja below you. The driver of the ship will have fun dunking you down enough to soak your feet before you are safely brought back on board to enjoy a glass of cold beverage as you depart at the harbour to enjoy your night.
Try out this chance of a lifetime by simply booking your tour when you visit Alicante. Have fun and enjoy the adventure!