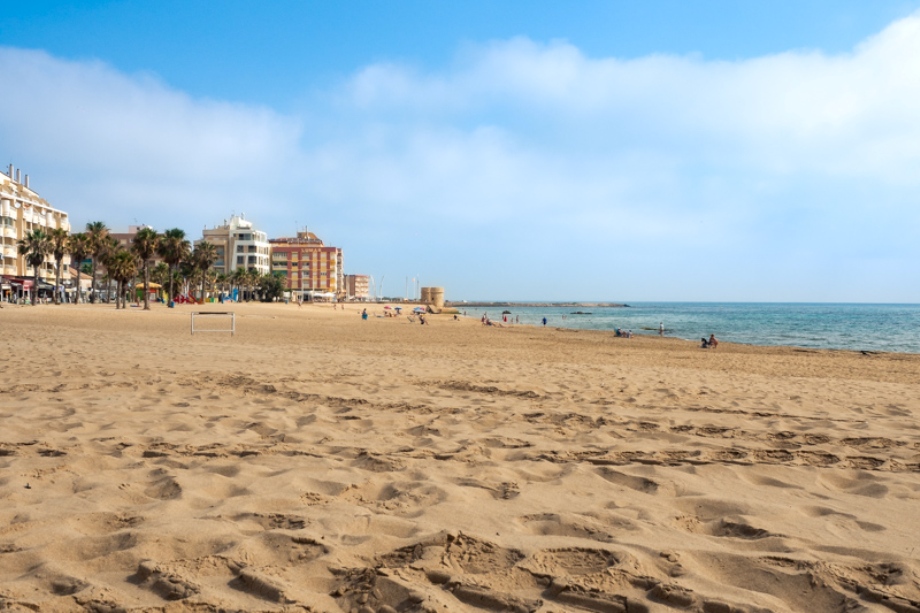 A vacation is complete when it has plenty of sun, sea, and sand. Experience a dream-like vacation come true at the Costa Blanca resort of Torrevieja. Here are some of the top things to do and see at Torrevieja.
Located about 100km from Alicante on the Costa Blanca, you can easily reach Torrevieja in an hour. You can plan to rent a car and go on a day trip to explore Torrevieja.
1. La Mata Beach
Beach-lovers listen up! La Mata is an absolute must visit. It's a Blue Flag beach, surrounded with excellent beach bars. You can spend some tranquil moments at the beach and watch the lapping waves with your significant other or even the whole family.
2. Orre del Moro (Cervera Cape Tower)
The Orre del Moro is an iconic watchtower built in the 14th century, south of Alicante. Lying aong the Valencia coast, the tower was used to defend the Mediterranean seas from pirate attacks. Located on Cabo Cornuda, the watchtower is one of the highest points in Torrevieja, offering breathtaking views of the Mediterranean.
3. Calas
Another great place in Torrevieja where you'd love the view is from atop the rocky coves. One of the best known is the Cala Ferrís, which is located to the south of the town centre, set amid numerous palm trees.
4. Parque de la Naciones (Garden of Nations)
Spend some serene moments at one of the best green spaces in Torrevieja. Inside the park, you can look out for the Hermitage of San Emigdio, and also enjoy moments at a lake, admiring the many swan and geese.
5. Paseo de Vista Alegre
Visit one of the most popular walk-ins in Torrevieja, located next to the Royal Yacht Club and the Eras de la Sala, a space set amid interesting sculptures and monuments dedicated to the Habaneras.
6. Submarine Museum
Visit the Museo Submarino S-61 Delfin to admire Spain's first floating museum. Located in the Torrevieja harbor, you can hop aboard and learn more about how the crew lived in the vessel.