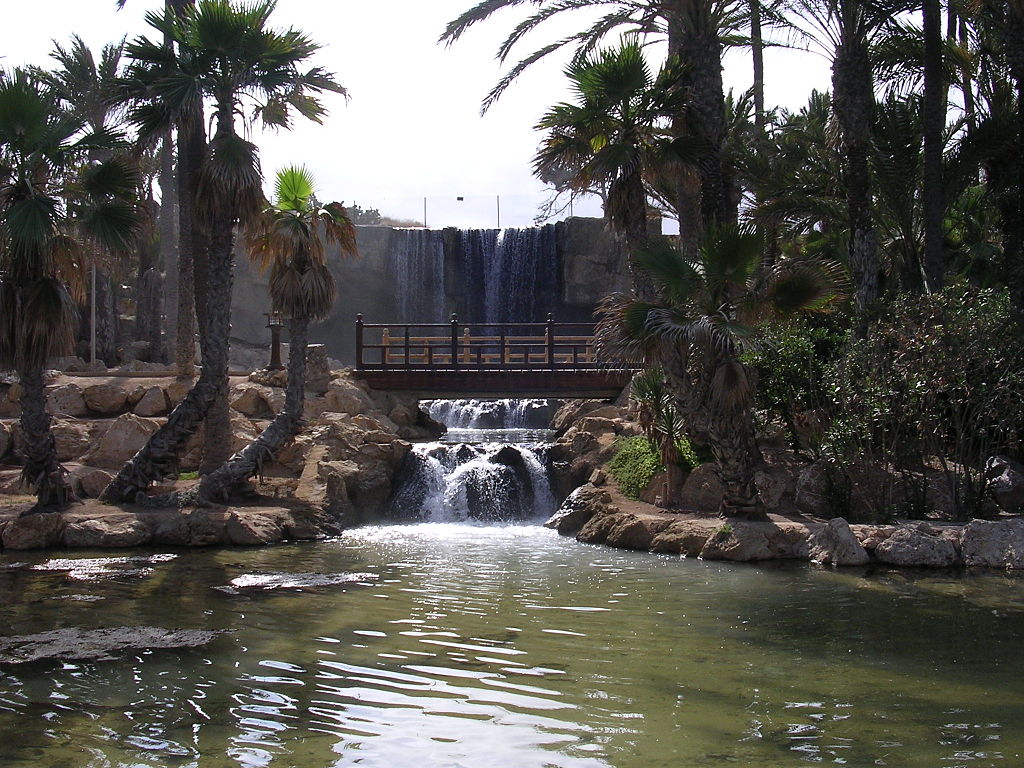 Alicante is ideal for the perfect vacation where you just spend time lazing around on the beach and soak in the sun. The city's mild and pleasant temperature is also another main reason that it is so popular with visitors. Now while it can be fun walking and exploring the small city, we recommend spending time in a little bit of nature as well. The El Palmeral Park in Alicante is a must-visit destination for anyone travelling with children, or simply wanting to relax and wind down.
The El Palmeral Park is located in the neighbourhood of San Gabriel at the southern exit of the city. The Park has a prime location and faces the Mediterranean Sea, allowing visitors to soak up on much required Vitamin D.
The Park has earned its name mainly due to a large number of palm trees planted in the area; approximately 7000. In addition, the park also has a waterfall and a lake complete with rowing boats! This perfectly equipped park is a great place to spend the mornings or afternoons. Apart from being surrounded by the lush greenery and beautiful lake with wooden bridges, the place also has a wide place to walk, run and play; perfect for letting the children roam free without a worry. It also has designated areas for anyone wanting to play board games or have a go on the BMX track.
This El Palmeral Park is a good pit stop to either start off the day, or end it winding down in a little part of nature without the feeling of being surrounded by the city buildings. Equipped with picnic area, toilets and even a police checkpoint.
Book your flight to Alicante and visit this beautiful hotspot.