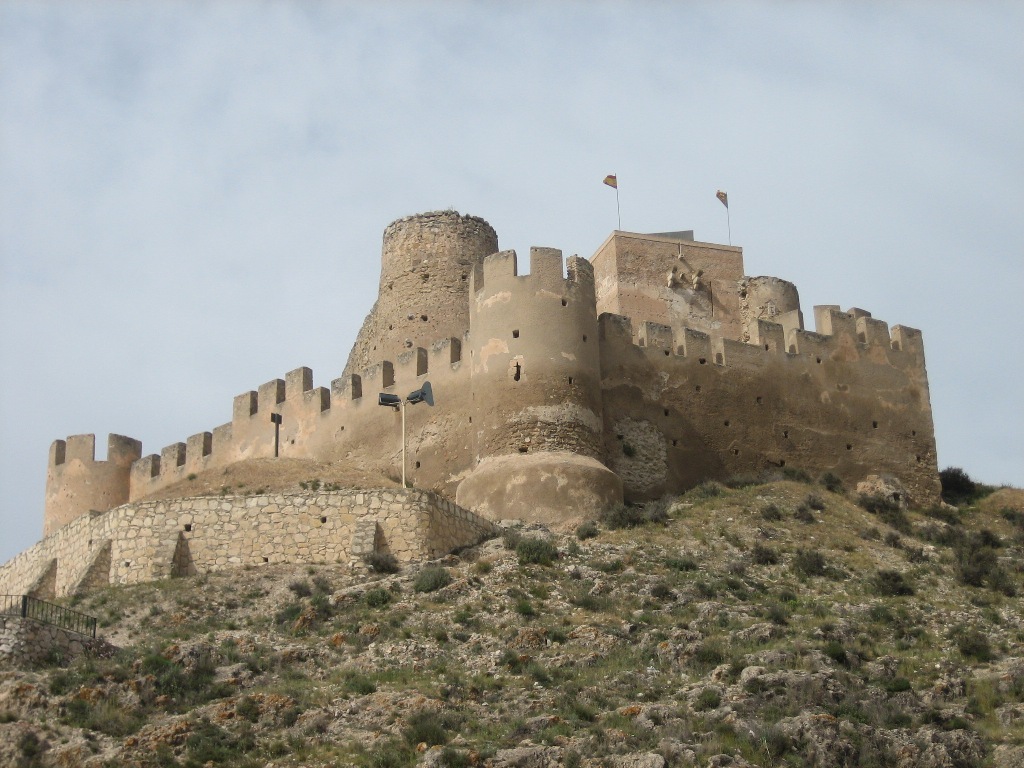 The Castle of Biar is an excellent example of Hispanic-Arab architecture and is one of the most popular important historic places surrounding the Alicante city.
The castle lies on the top of a hill 750 meters high, which overlooks the Biar town, in the Valencian Community of Spain. The foundations of the castle were laid in the twelfth century by the Almohads and were reinforced for many years after that.
The structure of the castle was made up of masonry and rammed earth, and was divided into two parts. Even today the castle stands proudly with its four semi-cylindrical towers at the turns and battlements. Inside, also it has three towers and the astounding shell makes it all more special.
This castle was declared to be a National Monument in 1931 and is one of the major locations in the history of Valencia. This place is incorporated in the route of the castles of Vinalopó and is a major attraction for the tourists. The castle offers panoramic views of the town and the tourists find it an amazing day picnic spot.
Visit this castle which is at an hour's drive from Alicante, and discover the enthralling past of the region which spans many eras and empires from the Moors to the Christians.