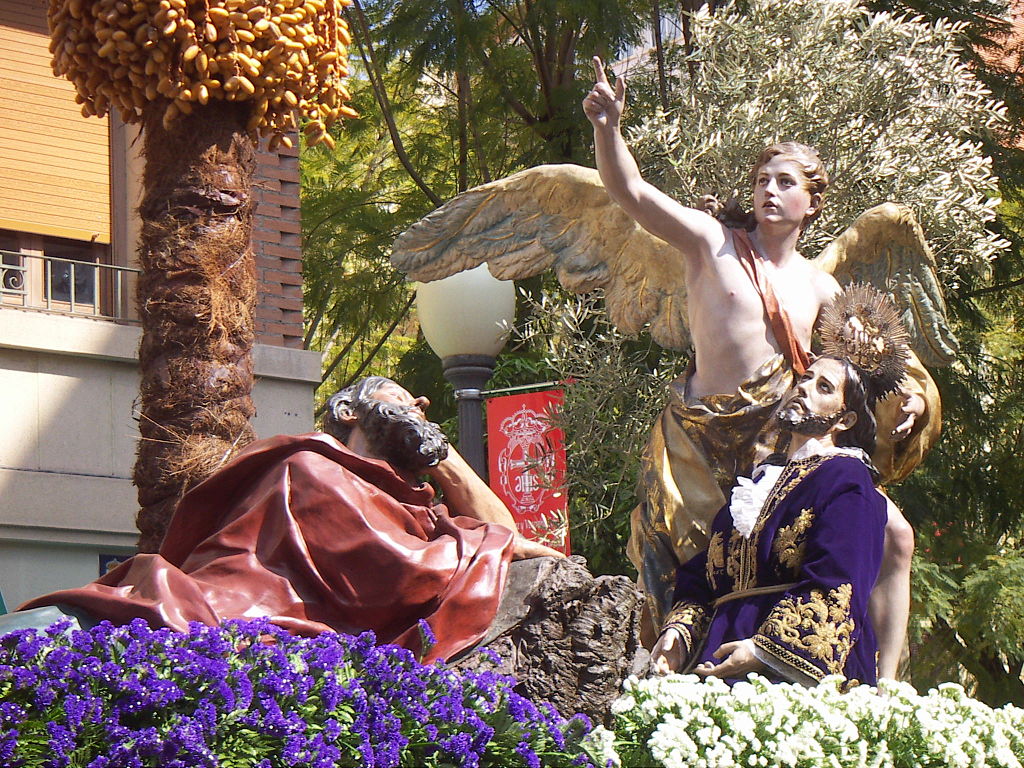 Visiting Alicante during Easter is a perfect time to experience the culture and traditions of the passionate Spanish people.
Easter or the Semana Santa as it is called here in Alicante is celebrated through many days and people enjoy a variety of events and festivities.  
The Easter festival is one of the most important religious celebrations in the city and the people celebrate it with pomp and flair. The festival begins on the Palm Sunday (Domingo de Ramos) and Easter Monday (Lunes de Pascua) marks its end. Parades and processions are carried out throughout the country, and people of all kinds participate in them with floats and displays.
The streets are filled with people wearing interesting costumes and makeup and parties are also arranged at various other locations later on. People make displays that signify the scenes from the bible, The Virgin Mary, Jesus, and many other religious views. Each and every brotherhood in the city has its own procession and follows its own route.  
However the most fascinating of them all is the parade "El Silencio" which takes place on Good Friday at night and is carried out in total silence. The only things that you can hear are your own footsteps and the people bearing lanterns make their way noiselessly through the dark night. It is a somewhat an eerie but deeply emotional experience for the citizens as well as the travellers.
So, if you want to experience something interesting and bizarre then you must visit Alicante during Easter.