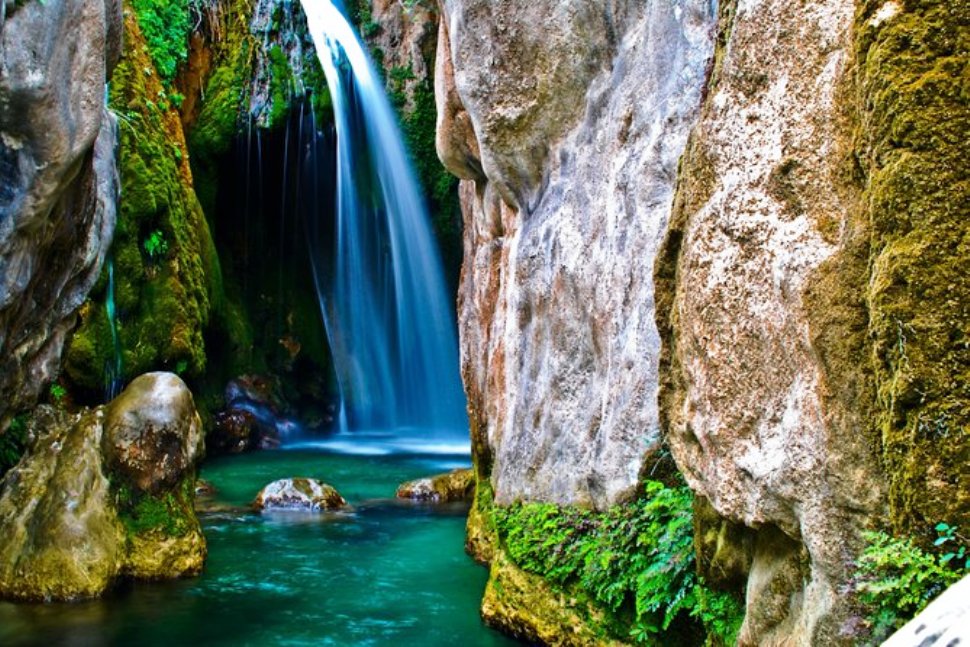 A vacation in Alicante means things like pristine beaches, the sun, and sand along with the absolutely delicious and fresh seafood varieties. But, most people who visit Alicante overlook the most beautiful spot in the region, the delightful Algar Waterfalls which comes as a breath of fresh air after the sunny days on the beach.
The Les Fonts de l'Algar or the Fonts del Algar is a set of beautiful naturally occurring waterfalls that are located at a distance of about 65-70 km from Alicante and 15km from the province of Benidorm. The Algar River runs through its course and joins the Mediterranean Sea. On its way, it passes through the Callosa d´en Sarria town, where it forms some great waterfalls. But this region has much more than just waterfalls; this entire area is a natural reserve that consists of pools, stunning landscapes, and many other
attractions
.
The waterfall is also a great photography destination not only for the travellers but also for the photographers. The waterfalls from a height of 15 meters and tumble down into a pool which is the perfect place to dive into and have a hearty swim. Les Fonts de l'Algar also has an arboretum, which is a place to study the abundant Mediterranean vegetation.

This place can be an ideal place to have a full family picnic. Stalls selling local fruits, vegetables and other local produce are set up near the entrance. So grab your bathing suit and head down to experience a piece of heaven here in Spain.

How to reach- Reach Polop, and head to the Callosa d´en Sarria, from where you can easily reach the Algar Waterfalls.
Things to take - bathing suit, a towel, sturdy shoes, foodstuff, etc.