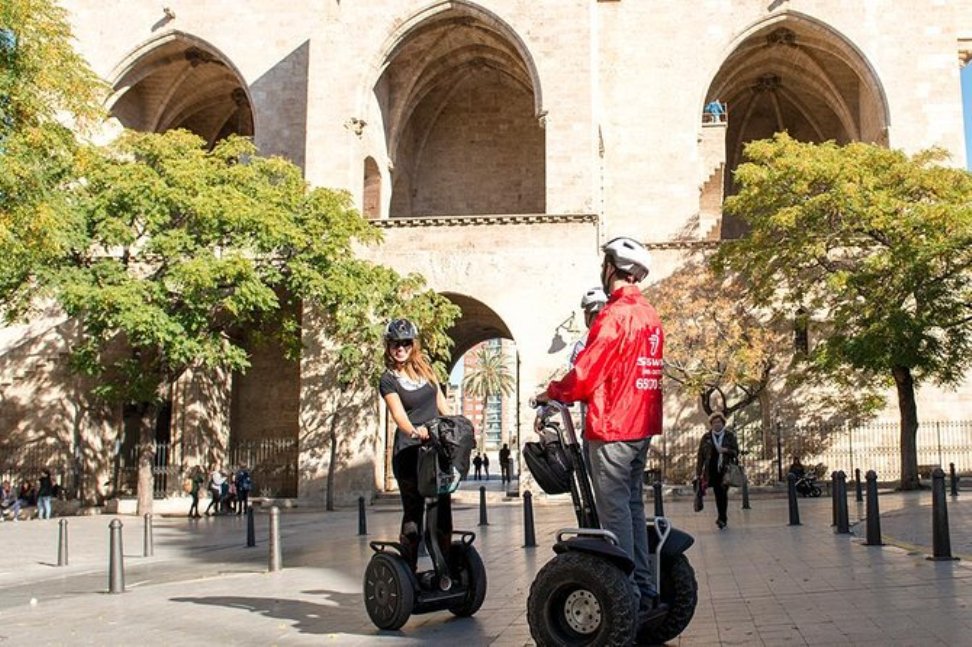 Alicante is a scenic paradise with silvery-white sands, f abulous beaches, and pleasant climate. Visit Alicante and experience the splendours of the city.
If you wish to discover Alicante in-depth, then try sightseeing the city on Segway. Enjoy gliding across the Mediterranean city on Segway and also experience a gastronomical burst with a tapas tour.
You can select from two fun-filled tours, a
City Segway tour
, and the
Alicante Segway Tapas tour
. The City Segway Tour is 1.5 hours of the pleasurable ride of Alicante on a Segway. The tour will include sightseeing of the Old Town of the city, the beach and the harbour areas. Segways are fun to ride, and your guide will quickly help you learn the transportation device. Know about Alicante's history and culture from the knowledgeable guide. You can glide around the city with your friends, family, and fellow travellers absorbing the local atmosphere and enjoying Alicante's landmarks and hot spots.
The pleasures of riding a Segway can be blended with a tapas tour on this 2-hour Segway Tapas tour. You can meet the guide and then ride the Segway for 30-minutes around the Old Town and Ramblas areas. Explore Alicante's landmarks as you absorb the local atmosphere. Learn about the city's history whilst getting tips on the incredible places to go around in the town. Next stopover and indulge in some mouth-watering tapas and drinks, also learn about the local dishes and refreshments. After a delectable meal, head to the spectacular harbour maritime district and spend some time enjoying the city's coastline before heading back to the starting point.