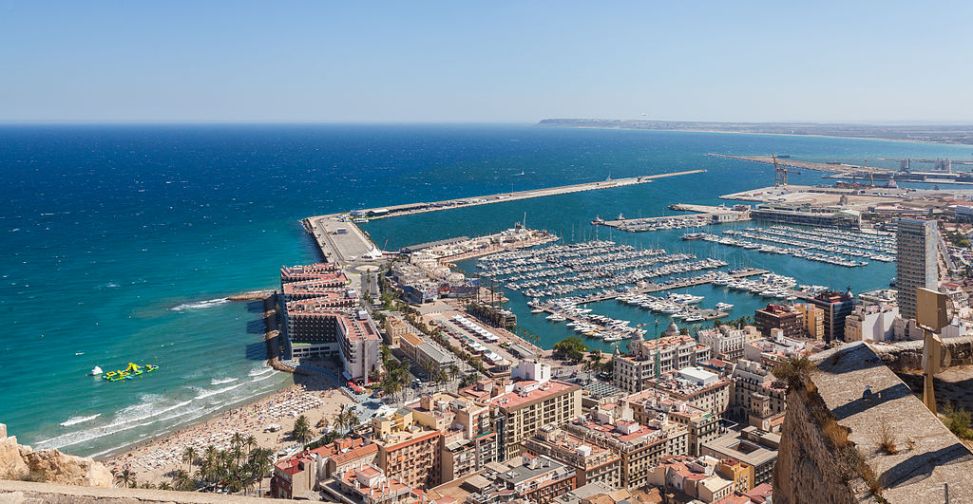 Alicante weather is full of sunshine and warmth almost year-round making it an enchanting destination for the tourists.
If you have not heard of it before, that is a shame, and possibly due to the need to keep it a quiet escape for the locals. Alicante is a top destination for warm-weather vacationers with it being seasonably warm from May through October with day time temperatures reaching at least 700F.
The weather in Alicante has an average of 600 F degrees in winter and 900F  in summer. It lies in a sheltered position by having its back to a mountain range and as it is squeezed in between two capes. You can sunbathe for 6 hrs in winter and about 12 hrs solid in the winter. The weather is at its hottest in July and August, even though there is a refreshing stable sea breeze.
Things to do in Alicante
are plentiful featuring beaches, golf, water sports, shopping, and eating out making for a full day for everyone. This area is a vacation destination for locals who don't often go for more than a night or two away. So this is a marvelous place for people from afar to enjoy the miles and miles of gorgeous beaches perfect for relaxation and the sunshine. For those more interested in adventure, water sports might be more their cup of tea. Offering fun in the sun for those who prefer to have the breeze passing them by thru wind sailing, jet-skiing, paragliding, scuba diving, snorkeling and even speed boating. For others interested in working on their golf game, there are more than a dozen different courses. Lengthen your stay so you can attempt a new course every day while your lady is out shopping the streets of Alicante.