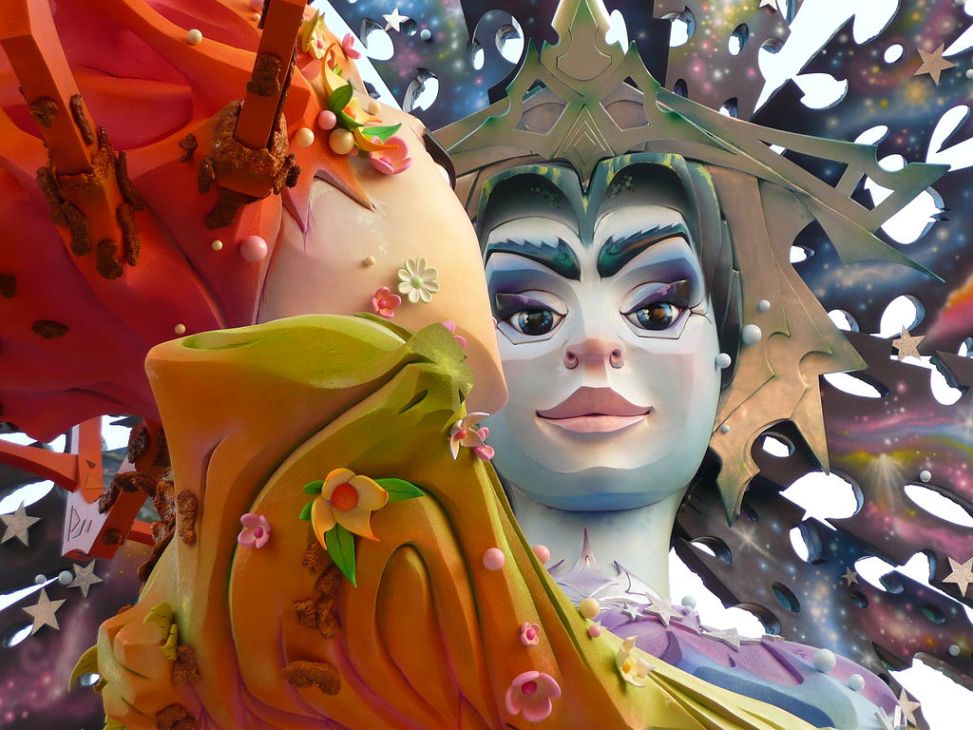 Credit: Fernando Pastor / CC BY 2.0
Las Hogueras de San Juan (The Bonfires of Saint John) is a celebration of the coming of summer that takes around June 24. The Bonfires of Saint John has rejoiced throughout many cities and towns in Spain, but the largest and most important one takes place in Alicante. During this period, thousands of festivalgoers gather on the streets to pay tribute to the fire.
For several days, Alicante enjoys the fiesta with a huge parade of fancy ninots (effigies), fireworks, street parties, flower offerings and a lot of drinkings. Most of the effigies go up in flames on the night of Bonfires of San Juan, but the attractive ones are saved and conserved in Alicante's free Museo de Fogueres.
Before 1928, the Bonfires of Saint John were celebrated in Alicante just like it was in other cities of Spain by simply burning old pieces of wood. But Jose María Py, the initiator of the festival decided to spice up the festivity by incorporating ideas from a Valencian tradition known as "falles".

A number of events are held several days before the official festivities begin on June 20. In May, there is the "Bellea del Foc" ("Beauty of Fire") contest,  followed by the "Beauty of the Fire Proclamation" ("Proclamación de la Bellea del Foc"). There are also competitions in dance and music known as the Artistic Competition ("Concurso artístico").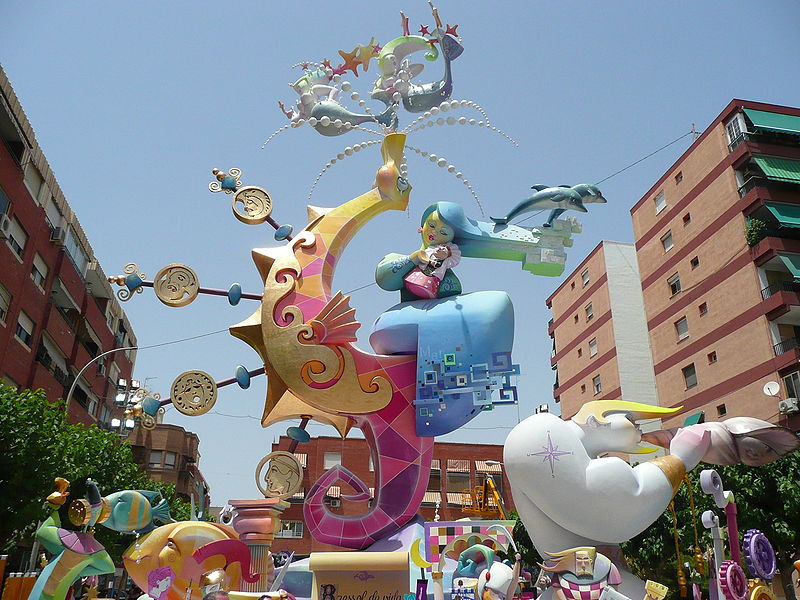 Credit: Fernando pastor / CC BY 2.0
From 20 June onwards, the festivities begin with the "planta" or building of huge bonfires with their street ninots,  archways and archways set up in the streets. Large tents or "barracas" are mounted where fiesta goers congregate to eat the traditional pie of tuna (coca amb tonyina) and early figs (bacores). Until the finale night of 24 June, there are a variety of festivity highlights including floral offerings to the patron saint of the city, the Virgin of El Remedio on 21 and 22 June, the international folklore parade, and a magnificent procession featuring dance troupes from all over the world. In addition, every night there are highly recommended "mascletàs" firework displays in Plaza de los Luceros square. June 24 is the high point or the actual day when "cremà" (burning) of the bonfires takes place. It is a dramatic palm tree of fireworks with lots of happiness and dancing. The fire-fighters follow it with a shower of water known as "banya".
But the celebrations are just not yet over. From 25 June to 29 June, a medieval market is held at the historic centre of the town along with a fireworks competition on the El Postiguet beach.