Credit: Juan Emilio Prades Bel / CC BY-SA 4.0
Alicante's typical Mediterranean climate combined with the fertility of its soils contributes richness and vastness to the region's food culture. The amazing local gastronomy is, without doubt, Alicante's one of the top tourist attractions.
Salted Dishes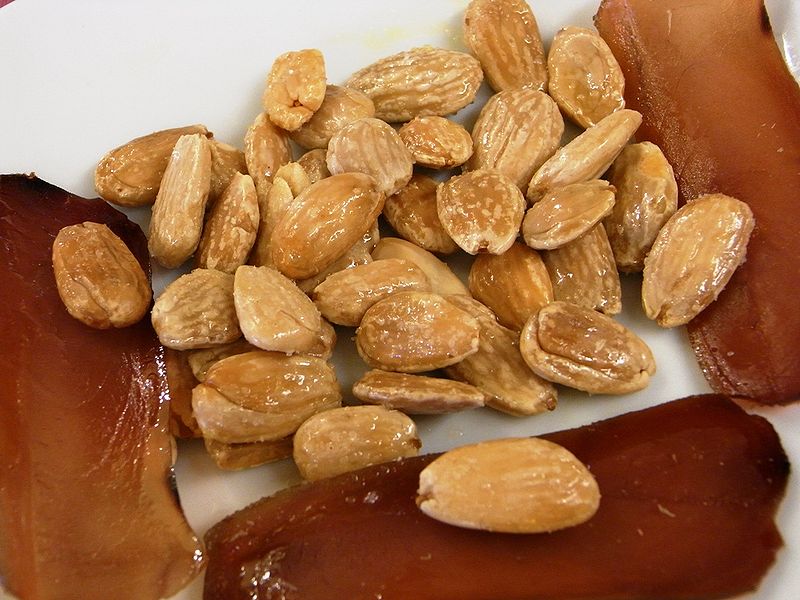 Credit: Flickr / Javier Lastras / CC BY 2.0
Cured salted fish is used in many salted (salazones) food products such as roe, ventresca de atún (tuna belly), herring, mojama (dried salted tuna), etc which are served as appetizers. The region is also famous for savoury snacks made salted tuna or sardines, fried egg, and chilli peppers.

Rice
Rice is a universal staple throughout the Mediterranean, playing an important role in many traditional recipes. Vegetables, meat or fish are combined with rice to prepared delicious preparations such as 
Arroz a bowl of banda rice
, 
Arroz a la alicantina rice, Caldero, Arroz caldoso brothy and
the flavourful
olleta rice dish with meat and vegetables.
Montaditos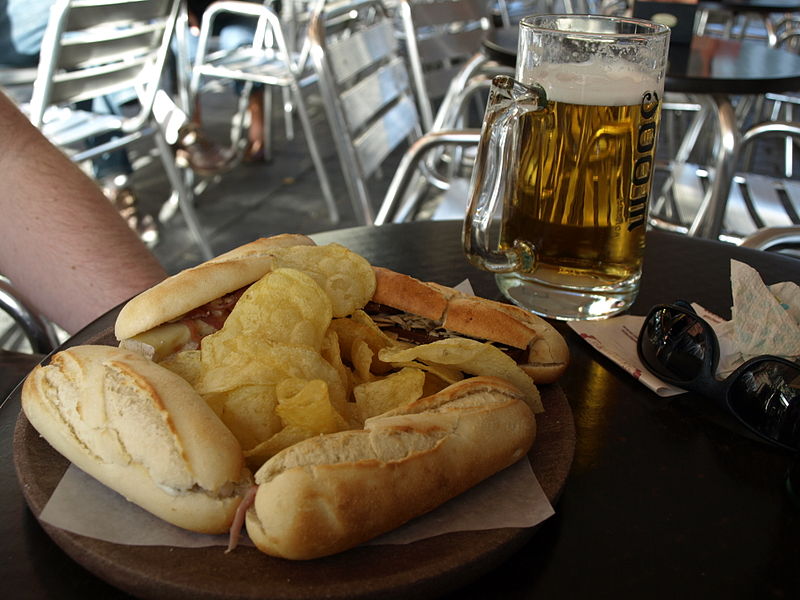 Credit: Flickr / Trubble / CC BY-SA 2.0
Montaditos are tapa-sized twisted rolls filled with meats and salted fish, similar to a baguette. An artistic culinary gift from Spain, it is very commonly found in Alicante.

Wines
Local red wines made from grapes of the Monastrell, Vermeta or Garnacha varieties are a great addition to the local gastronomy of Alicante. Further, we have la "Paloma" y el "Cantabria", which is dry aniseed and very cold water herbal liqueur served typically with montaditos.

Sweet Desserts
Who could forget to mention rollitos de anís (aniseed rolls), la coca boba (spongy biscuits), dates and dried fruits?  That's not all; we even have the famous creams, the turrón de Jijona nougat and the delightful chocolate from next-door-neighbour Villajoyosa.