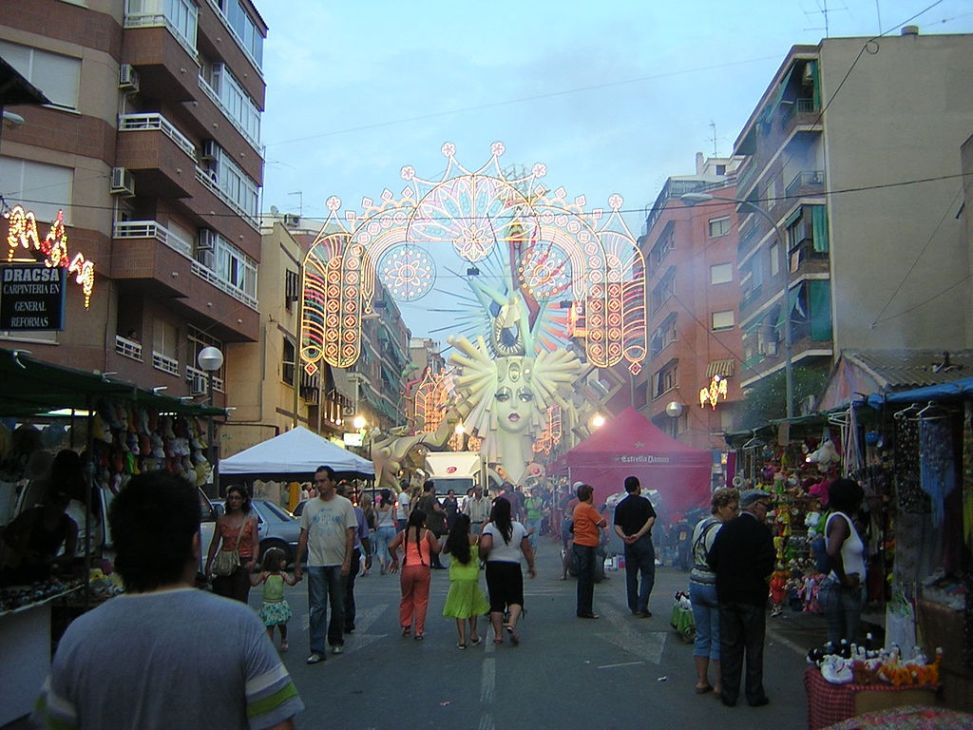 Every year from 20th to 29th June smells of delicious food and sounds of music, dancing and laughter fill the air when Alicante celebrates Hogueras de San Juan, a popular Spanish festival. Also known as Bonfires of Saint John, the festival is observed by many Spanish cities, but it is particularly very important in Alicante.
In the pre-Christian times, Hogueras de San Juan was celebrated in Alicante by burning old pieces of furniture on the night of Saint John. It got a new lease of life in 1928 when Jose María Py decided to renew the custom by incorporating elements from a Valencian tradition called "
fallas
".
Before the
festival
was formally constituted, revellers would traditionally congregate to the countryside for a festive dinner made from local produce. At midnight they would build bonfires, dance around them, set off fireworks and party throughout the night. After the introduction of Valencian "fallas", people started replacing old pieces of furniture with enormous wooden and paper maché figures. These huge, impermanent artistic monuments are displayed for the public in the city's main squares, ahead of their burning on the night of San Juan, 24th June.
The fiesta of Hogueras de San Juan goes on for several days with thunderous fireworks at 2 pm every day between 20th to 24th June. Large tents or "barracas" are set up in the fairground area where the locals get together to enjoy the traditional food and beverages of Alicante. Following the spectacular white palm tree-shaped firework display from the Alicante castle, the festivities reach their peak with the "crema" (burning) of the bonfires at midnight.
The entertainment and merrymaking continue after the feast of San Juan with an unstoppable display of fireworks on the
Postiguet beach
until 29th June.