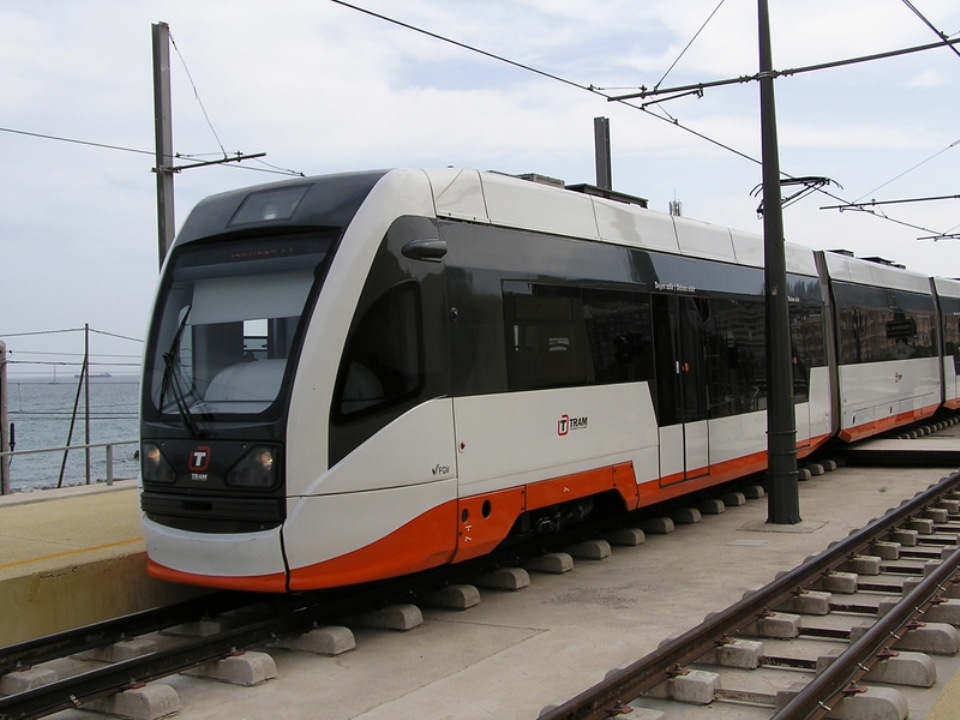 Once you arrive, you'll find Alicante a comfortable city to get around. The distances are short, and can often be covered quickly and easily by bicycle or on foot. However, the city also has a public transport network that connects the main points in the city and even the surrounding areas.
Trams
:
Trams leave from the Mercado Central station and run along several routes. This includes the San Juan beach and the coastal town of El Campello, Benidorm, going up along the northern coast of Alicante to Denia, Javea, and Calpe – the Costa Blanca triangle. Due to the beautiful and picturesque views from the tram, it is loved and popular among tourists.
MAP OF THE TRAM LINES
Buses
: Alicante has a good network of bus routes connecting all the major points in the city and its metropolitan area. The bus stops at strategic stations around Alicante, including squares such as La Plaza de Los Luceros and La Plaza del Mar, the El Altet international airport, the Central Market, shopping centres, etc. Its special C.6 bus service runs to and fro between the airport terminal building and Alicante city centre, every 20 minutes, all year round. It stops at the Renfe train station and other important locations, connecting with TRAM lines along the way.
Apart from buses and trams, you can
get around Alicante
by taxi, bicycles, and motorbikes. Anyone can arrange for a motorbike or bicycle to explore the mountains and countryside. In fact, it sometimes is the most convenient and cost-effective way to roam in and around Alicante.