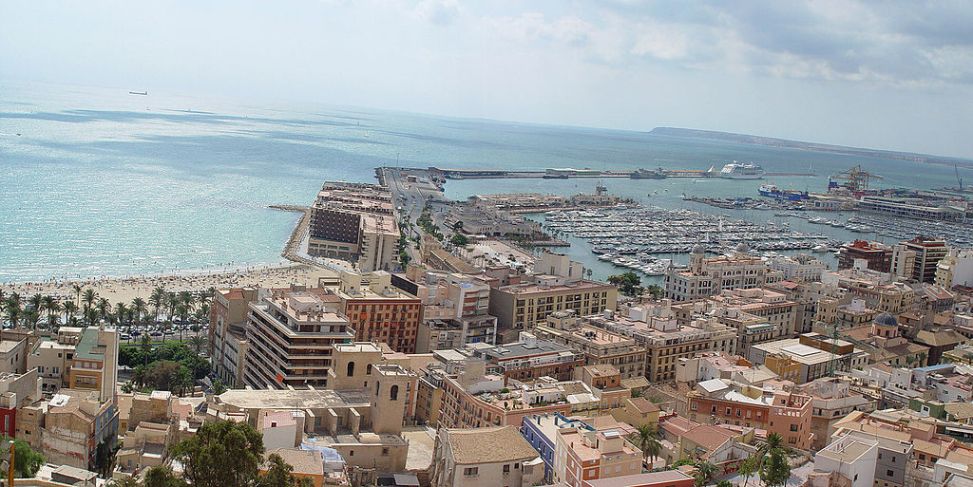 Alicante is a famous Spanish city located in the south of the Valencian Community. It has the eighth-largest metropolitan area in Spain. With the population of about 334,329 (census 2011), it is ranked as the second-largest Valencian city.
The city has a Mediterranean climate with mild winter and warm to hot summer. It receives very little and scanty rainfall during equatorial periods. Its climate is classified as semi-arid according to Koppen climate classification. In January, the average temperature varies between 16.8 to 6.2 °C while the city average temperature is between 30.6 and 20.4 °C in August. Overall, the annual temperature is 17.8 °C. The average amount of rainfall is 336 mm per year. Due to the cold drop, September and October experience torrential rain. In Alicante, there are only 37 rainy days and annual sunshine hours are 2,864. On 4th July 1994, the record maximum temperature observed was 41.1 °C whereas -4.6 °C was the minimum temperature recorded on 30th September 1997.
With such a lovely atmosphere of Alicante, it is highly impossible to neglect the city's magnetism. To visit Alicante, avail
flights to Alicante
booking service and make your holidays special.