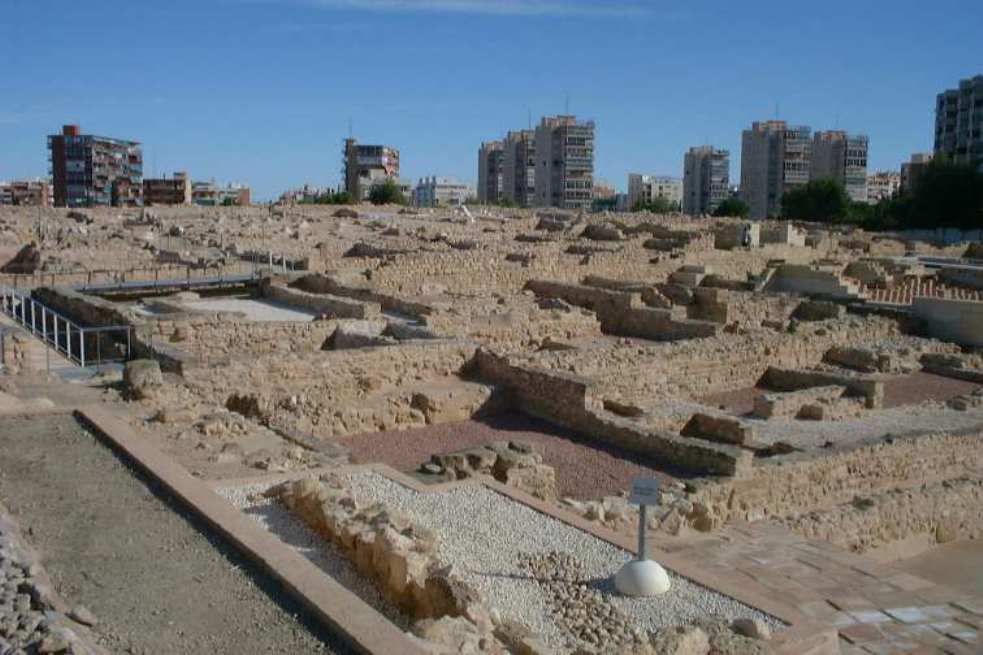 The past of the Roman ruins at Lucentum has made Alicante what it is today. Prior to being named Lucentum, Alicante in Greek times was known as Akra Leuka or 'white peak'. After the arrival of the Romans, the city was renamed to Lucentum and later Alacant by the Arabs. The 'Lucentum Archaeological Site' refers to the roots of ancient Alicante in which a typical Roman city prospered and flourished. The earliest people to have settled at Lucentum date back around 220 BC. As civilizations came and went, the excavation findings are reminiscent of succeeding settlements by the Muslim and Greek rulers.
Although, the 'Lucentum Archaeological Site' has witnessed a rich representation of eclectic cultural diversity, it still bears a strong Roman influence. The yet standing pieces of architecture are very characteristically Roman and involve a cluster of fortifying wall remains, baths, forums, homes and more. A Muslim Necropolis and remnants of trade with Greece, Egypt, Magna Graecia, and Phoenicia are also well-preserved at the site. Various jewels, amulets of Egyptian origin, fusaiolas, weapons, and terracotta objects are up on display at the nearby MARQ Provincial Archaeology Museum. It is advisable, visitors buy a combined ticket to Lucentum and MARQ.
The 'Lucentum Archaeological Site' is located in the Albufereta neighbourhood, 3 kilometres outside of Alicante centre. It is a 5-minute walk from the Albufereta tram station. The site is open from 9:00 am to noon and from 7:00 pm to 10:00 pm. For more details, visit 
Contestania Ibérica
Click here for a
hotel in Alicante
near the 'Lucentum Archaeological Site'.