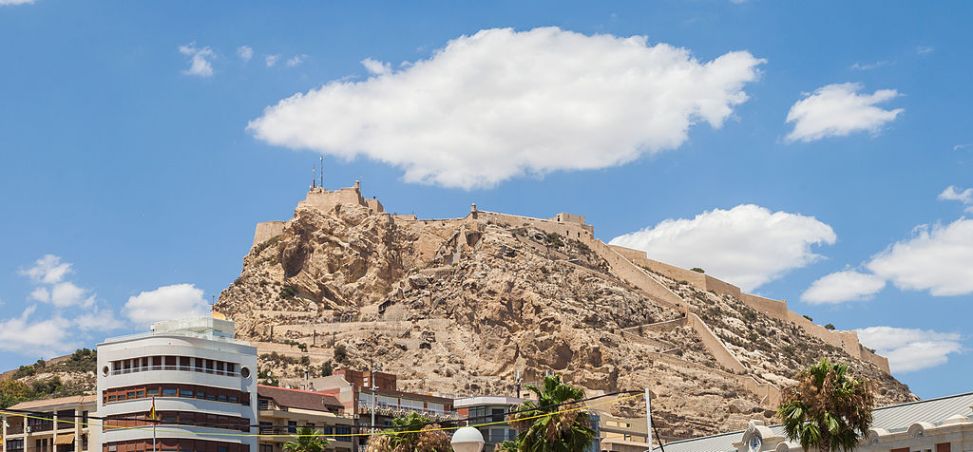 Mount Benacanti that dominates the urban part of Alicante, a beautiful Spanish city, is a prominent feature of city's skyline. History says that 'Mount Benacantil', a toponym is formed by combining Latin and Arabic words. "Benna" in Latin means "rock" and an Arabic adjective "laganti" or "laqant" which denotes the Arabic name of the city!
The northern side of Mount Benacanti is roofed by pine trees and bushes whereas the southern side, overlooking the Mediterranean Sea, is rocky. In the mid areas, the rock mount is covered by bushes and grasses characterizing the dry Mediterranean climate of the city.
On its south-western slope, Mount Benacanti is illustrious for rock formation called 'la Cara del Moro' (or the Moor's face).
The top of the mount is home to the medieval fortress of Alicante known as the Castle of Santa Barbara. Park Ereta, the neighbourhood of Santa Cruz, San Roque, San Anton, and Raval Roig, and antique apartments lie on the slopes of the mount. In recent years, Mount Benacanti has transformed into a Botello place.
To get a glimpse of Mount Benacantil, book
flights to Alicante
and stay in 
Alicante hotels
nearby.