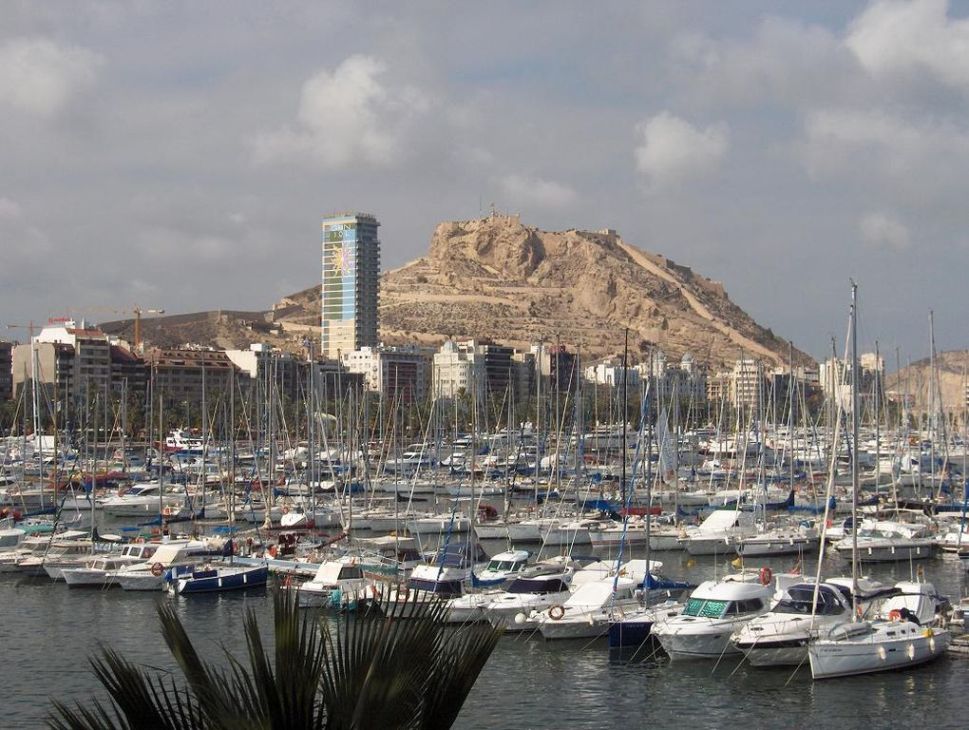 Credit: Carlos Quesada Granja / CC BY-SA 2.5
Alicante is known for its seaport that overlooks the Mediterranean. An ideal spot in which to go on vacation, with so much to see and do. The weather is absolutely wonderful throughout the year, making it that much more enjoyable.
Scuba diving in Alicante is one of the many great things to do in Alicante, get a glimpse of the beautiful crystal clear waters up close and personal. Offering people a wide variety of activities and tourist attractions to see.
The
Santa Barbara Castle
is nestled on top
Mount Benacanti
l, overlooking the water is an amazing sight to see. As a matter of fact, people visit Alicante just to get a glimpse of the castle. There is a museum in its honour, explaining the history of Alicante. Within walking distance of the Spanish Santa Cruz district, you can find numerous restaurants and shops in which to visit. Old Town Quarter is another place vacationers like to see, with its eighteenth-century structures and artwork. For example, The
Santa María Basilica
structure, as well as the San Nicholas Co-cathedral. ESPLANADE DE ESPAÑA is definitely a place to go, the one of a kind architecture, will simply amaze you. Offering a variety of shows and workshops for all age groups.
There are many famous
restaurants in Alicante
offeriing authentic Alicante food. Restaurante La Ereta is one such establishment located on the side of Mount Benacantil. Enjoy a delicious meal while looking out at the wonderful scenery.