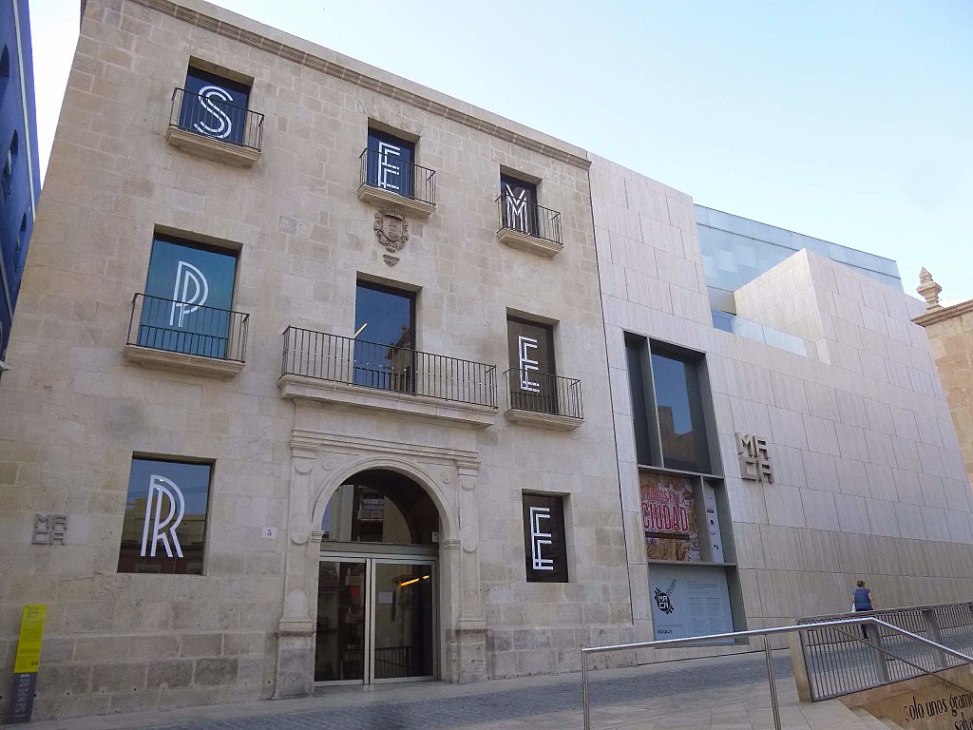 The Alicante Museum of Contemporary Arts is housed in 'Asegurada', the oldest civic building in the city. The museum was established in 1977 but later was reopened in 2011, after major renovations.
The museum features work from the 20th century, that includes works by notable artists like Salvador Dali, Pablo Picasso, Julio Gonzalez, Juan Gris as well as other prominent artists. This whole collection was given to the museum by Eusebio Sempere in 1976. Eusebio was a Spanish painter and sculptor. The Eusebio collection ranges from sculptures to gouaches on paper.
Juana Frances, an Alicante born painter, also bequeathed her collection of graphic works, sketches and composed paintings to the city of Alicante.
The museum has 3 permanent collections with 800 exhibits. It also houses contemporary art. Not all works from the collection are on display though. Only one-third of a collection is exhibited, at a time, and is rotated every three or four months.
The building of the museum itself, is an important feature, as it has served as a granary, powder storage, jail, school of commerce as well as a temporary seat of City Hall, in the
history of Alicante
.