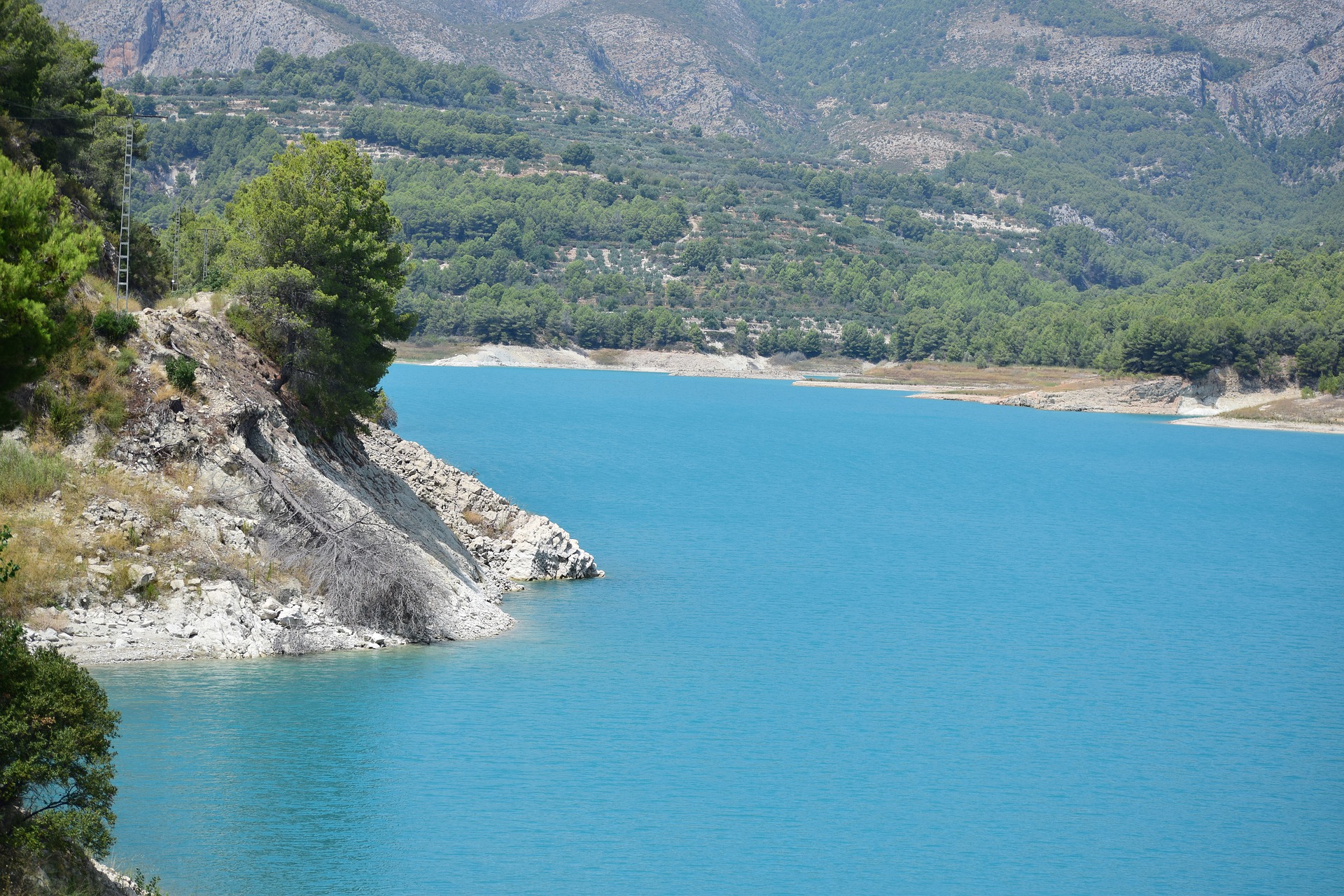 Alicante is a place where you can enjoy a beautiful walk through nature, go fishing or have a wonderful picnic at Amadorio Reservoir with friends and family. 
A visit to Amadorio Reservoir (Embalse de Amadorio in Spanish), in the town of Montíboli will take around 45 minutes by car from Alicante. The reservoir is quite close to the sea and offers a magnificent walk through nature. You can rent a car and travel to the reservoir, and park in the designated parking area – from here, head to the reservoir either on foot or bike.
Immerse yourself in nature and enjoy the special flora and fauna abundant on the terrain. The flora is  Mediterranean and you can spot pine, esparto, rosemary, oleander, and more. For animal lovers, you cannot miss out on the herons, perch, turtles, eagles, rabbits, and foxes. As you explore the 16 km marshlands which usually takes around 3 hours. The route is not difficult and you will enjoy the walk, and the backdrop is also ideal for practising mindfulness.
The reservoir is a perfect spot for fishing and your catch could include carp, barbel (catfish), black bass, zander, and pike. The carp in Amadorio have a liking for bread and sweet corn, and you should stock up accordingly. Remember, you do need a fishing permit though, which can be acquired/bought in Orxeta.
After fishing for carps, you could head to a small recreational area in the shade, where you can relax and watch your children play. Soak up the views from the dam, which are majestic and, don't miss out on a tunnel where you can walk and beauty of the landscape. The reservoir is a great picnicking spot and visitors can also look forward to running, cycling, motocross, geocaching, and photography.