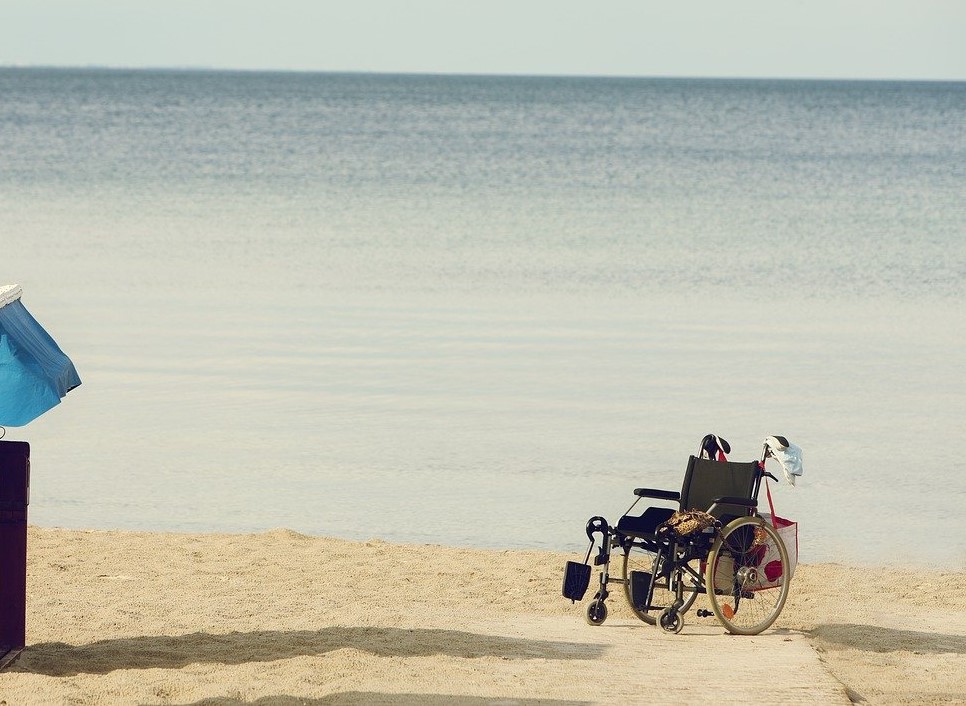 Spain is a popular European destination for summer holidays with the country taking enormous efforts to adapt to the needs of persons with disabilities, including accessibility features to cultural and natural resources as well as in urban design and planning. In major cities all across Spain, accessible transportation, accommodation and specialized services that help people with disabilities get around the country have been set up. Alicante is no different;  there are several accessible beaches in Alicante including Playa del Postiguet, Playa De La Mata and Playa del Poniente.
Transport
Metro or tram lines or stations built (or upgraded) since the late 1990s; generally, have elevators for wheelchair access.  But a few of the older lines may be ill-equipped. But there are free services like ATENDO which accompany travellers with disabilities within stations. They help travellers board and alight from trains as well as book wheelchair seats in advance.
Look out for single-deck piso bajo (low floor) buses which do not have any steps inside and provide ramps that can be used by people in wheelchairs; these buses are now commonplace in Alicante and most Spanish cities.  If you want to commute using a taxi you can call any taxi company and ask for a Euro taxi, which is adapted for wheelchair users. They even have an app that you can download.
Attractions You Cannot Miss
There are various monuments, museums, and attractions offering services that are partially or totally accessible.  Here are two places we absolutely loved:
West Beach Promenade Spain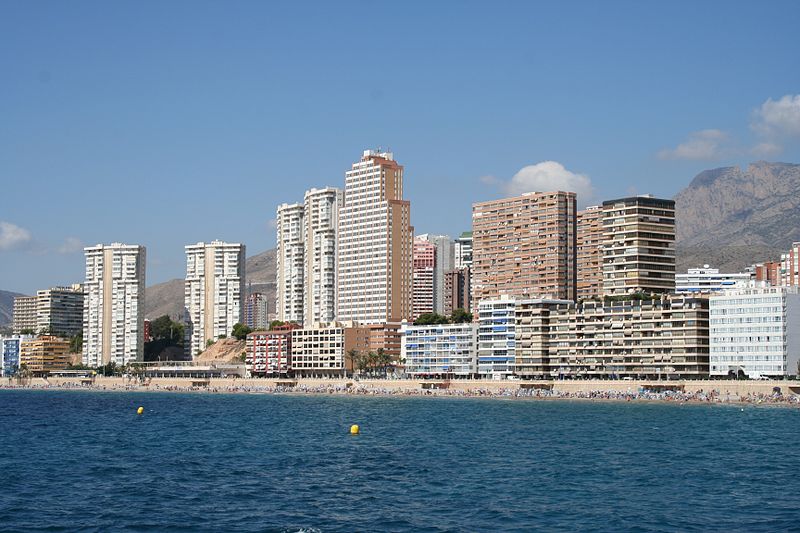 The Poniente beach is a beautiful stretch of 3 km with warm golden sands, clear blue waters and a host of palm trees lining the path.  The beach is adapted to the needs of people with disabilities. They have wheelchairs, amphibious crutches, qualified personnel for their use and supervision by SOS Rojuser watchers. If Playa del Poniente gets too crowded, you can head to Playa del Levante which is off the coast of Benidorm; you'll find similar ease of accessibility there. Both beaches are also service dog-friendly, so you can get your pooch along.
Archaeological Museum of Alicante
This museum is a great place to learn about the history of Alicante. You can easily commute to the museum through the tram lines, which include wheelchair-accessible tram cars. The museum houses eight galleries that use multimedia to allow visitors to interact with the lives of past residents of the region. The Field Archeology Room, the Urban Archeology Room and the Underwater Archeology Rooms all have audiovisual and interactive scenarios available. These allow you to delve into the different techniques used by archaeologists to find. The museum also hosts several temporary exhibitions related to research, conservation, restoration, cataloguing and divulgation. You can also take guided tours through the various sites inside such as Lucentum and Illeta dels Banyets.