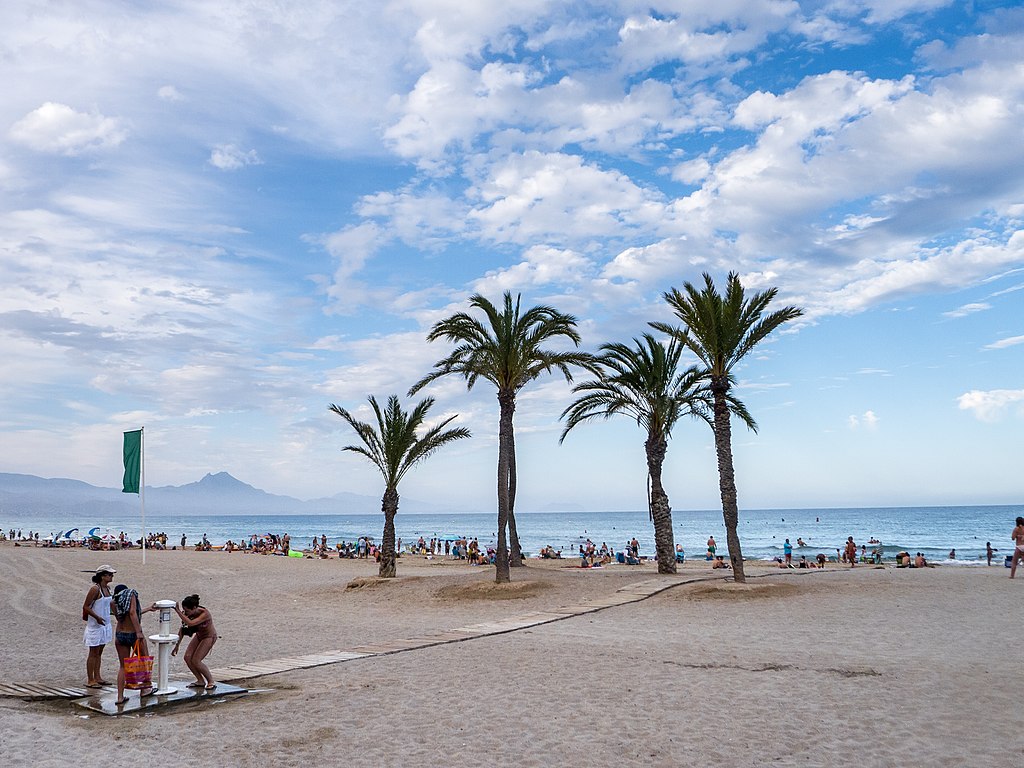 Credit: Carlos Ramón Bonilla / CC BY-SA 3.0
Alicante has a vast number of tourist attractions for you to check out, within and around the city. Besides the historic hotspots in the city, you can also explore the beautiful beaches and admire the near-perfect weather the city has round the year. 
Try something different on your travels this time, to visit the quaint village of Santa Faz and satisfy your hidden travel bug.
As believed in the legend, Clarisa's nuns at the monastery of Santa Fez keep guard of a religious relic, a cloth that was used to wipe the face of Jesus when he was on his way to the crucifixion site of Jerusalem. This sacred cloth is taken once a year, out of the monastery to preside over a mass in the square of Santa Fez during the Thursday of Saints Week.
Over 260,000 pilgrims gather to walk from the Co-Cathedral of San Nicholas in central Alicante to the Santa Fez Monastery which is roughly 8km away. It is a big annual event, usually accompanied by a religious procession. People traditionally wear a tunic and neck scarf, and some even manage to carry rosemary attached canes to celebrate this annual event.
After the eventful walk and attending the Mass at Santa Fez, you can then queue up to visit the church or pick up a snack at one of the many stalls opened up especially for the event. If you prepare well enough, you can even grab a picnic lunch before you leave Alicante and have a fun time with your loved ones in grassy spots of Santa Fez.
This day is officially marked as a holiday in Alicante, and if you aren't religious then you can simply check out the celebration and grab a special bus service back to Alicante, or make a day soaking in the sun and enjoying the beautiful sandy San Juan beach.