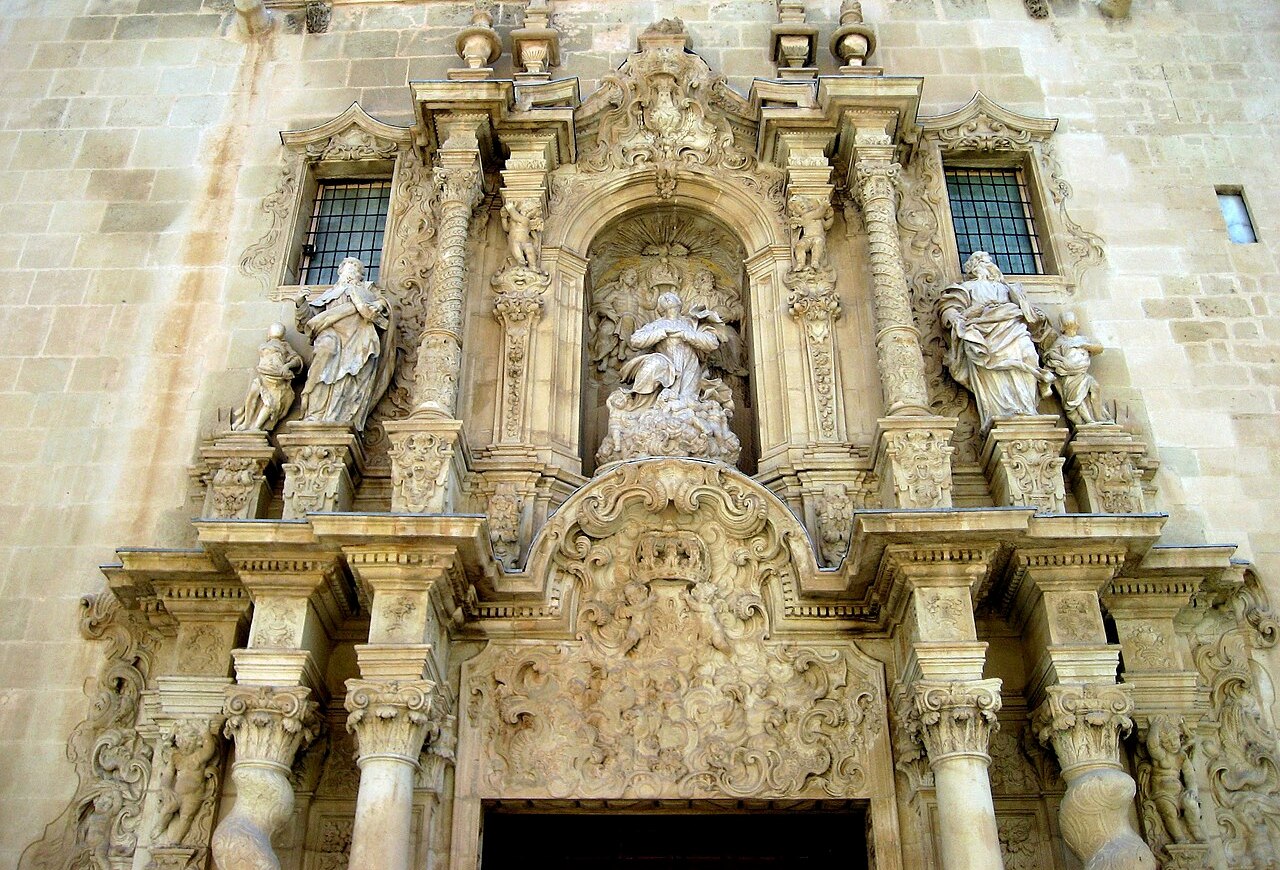 Alicante isn't just a tourist city where you can explore the sandy shores or visit Spanish restaurants. This coastal destination also has a deep-rooted history, making it popular among history & nature lovers. Among the many architectural marvels in Alicante, very few match up to the beauty & charm of the Basilica of Santa Maria. Read more to learn about this landmark and why it should be on your must-visit list!
Built on the site of an old mosque, the Basilica of Santa Maria (Basilica of St Mary of Alicante) is among the oldest active church still running today in Alicante. This landmark is located in the Plaza of Santa Maria and was built in a Gothic style during the 14th & 16th centuries. This unassuming structure was later rebuilt, and today it welcomes locals and visitors on every occasion.
The church has a single nave with two front towers and six side chapels. The entrance to this structure is by far the most aesthetically pleasing because it was designed by Juan Bautista Borja. The elegant display of the Virgin Mary is a beautiful symbol of the religious attraction that draws in hundreds of visitors throughout the year. Every hidden architectural detail comes to life at night under the floodlights. It's a beautiful sight to watch and capture beautiful pictures!
You can plan your day around the church while exploring Alicante. Book day tours around the city, and enjoy dining outdoors in the Plaza, where there is good food, live music and the company of your loved ones. Listen to the church bells ringing as you take time to soak in the city's rich culture. You can even make time to visit Alicante's Museum of Contemporary Art which is just a few metres away from the Basilica.
Book your flight & make travel plans during the festive months to truly see this church come to life. Safe travels!