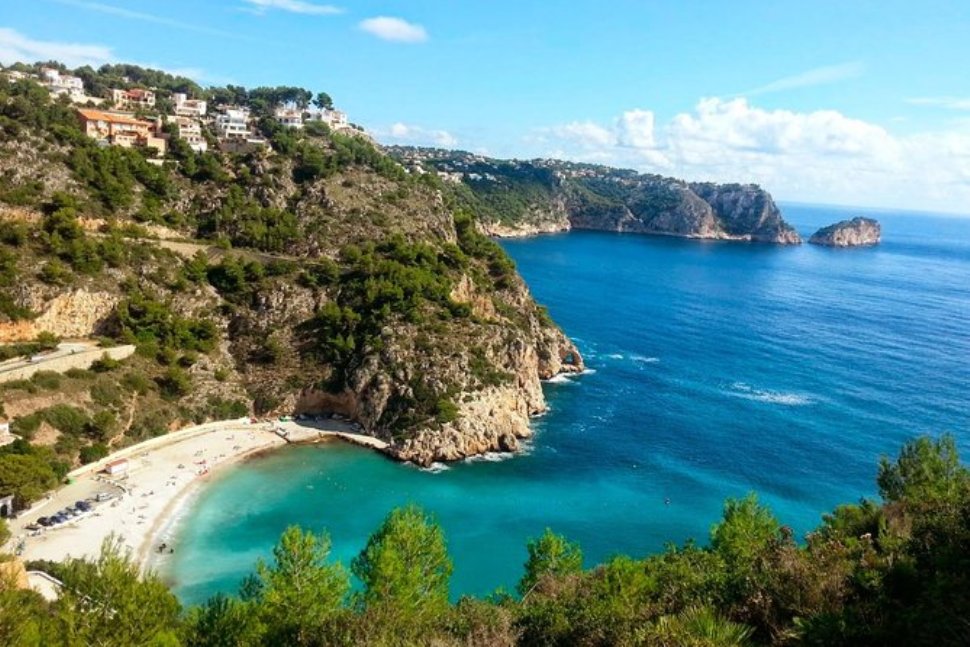 Alicante has an exquisite Mediterranean climate and tranquil environs which make it an ideal holiday getaway. On your trip to Alicante, you can give your loved ones an exclusive nautical gift, with a day at sea in Javea with BBQ on board and dinner at the beach. 
There's nothing more romantic than to perch yourself on a deck box and treat yourself to an unforgettable day on board a modern catamaran. Are you excited already? Then, keep reading how your day at sea in Javea would unfold.
Sailing lovers would relish this 3.30-hour lunch cruise in Javea. You will board a top-notch sailing catamaran with a 120-people capacity.  You will then set sail with an expert crew from the port of Javea. The lavish catamaran is featured with a bar and catering services, bathing ladder, solarium, WC, tarpaulins for the central cover to protect you from rain and the wind.

The special design is stable, safe, and comfortable you can stop at one of the stunning coves for some swimming and snorkelling time. After a fun water-activity time, you can enjoy the barbecue lunch on board. You can also get some exclusive free time to discover the city by yourself.
In the evening, it would be time to relish an assortment of Mediterranean gastronomy by a seaside restaurant in the El Arenal beach locality, which is an exclusive area popular for its entertainment and dining. You can treat yourself with some meat, fish, lamb, rice, desserts, and beverages. 

To enjoy this unique sea-and-food experience book the Day at Sea in Javea tour now.