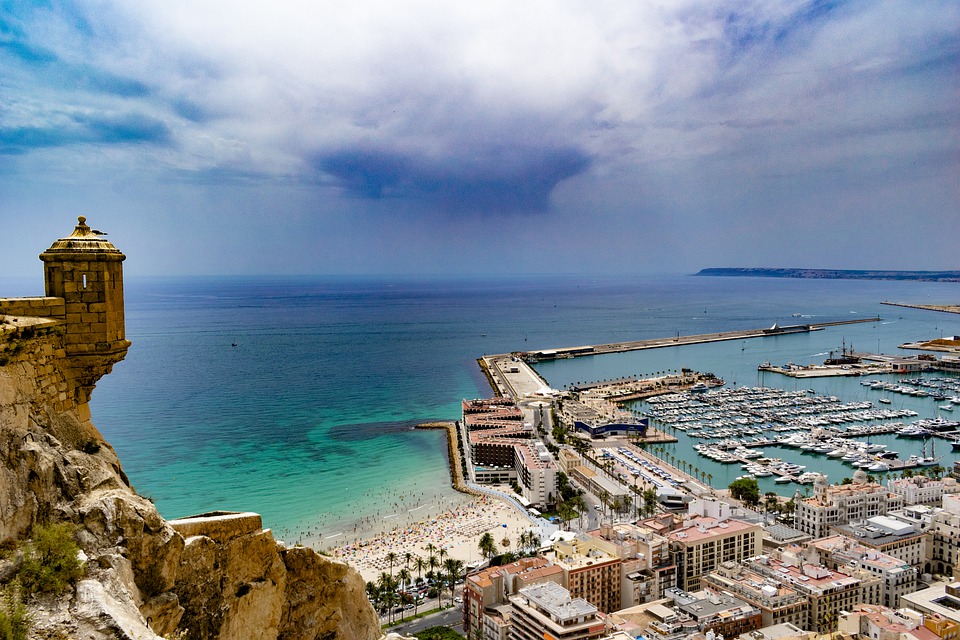 The fascinating port city of Alicante is a mesmerizing getaway for tourists all over the globe. We have handpicked some of the best must-see places during your visit to Alicante.
Castle of Santa Barbara
The impressive 9th-century castle is one of the largest in the Mediterranean region and is nestled on the summit of Mount Benacantil at 166m (544ft) above sea level. You can revel in the archaeological remains of the Bronze, Roman, and Iberian ages and explore the dungeons, cannons, and more.
In the summer months (July and August) you can look out for the "Castle Evenings" for an enchanting presentation of music which is free of charge.
Puerto Deportivo
The Marina Alicante Puerto Deportivo is around 50 meters from the city of Alicante. Here you can spend a night out by visiting pubs, nightclubs, casinos, etc. of your choice. Also, you can enjoy the fascinating beach views or rent a yacht and sail into the ocean.
MARQ Provincial Archaeological Museum
The museum was established in 1932 and located originally on the ground floor of the Provincial Council building on Avenida de la Estación avenue in Alicante. You will enjoy the fascinating visual museum containing objects from 100,000 years ago displaying Iberian ceramics, Roman daily life objects, and objects from the Middle Ages.
San Juan Beach
San Juan Beach is Alicante's most popular beach featured with fine sands and extending services par excellence. The Alicante Golf course is situated very close to the beach.
Parque de Canalejas
Parque de Canalejas is one of the oldest parks in Alicante designed by architect González Altés. The Park is a great picnic spot and you can unwind under the glorious ficus trees.