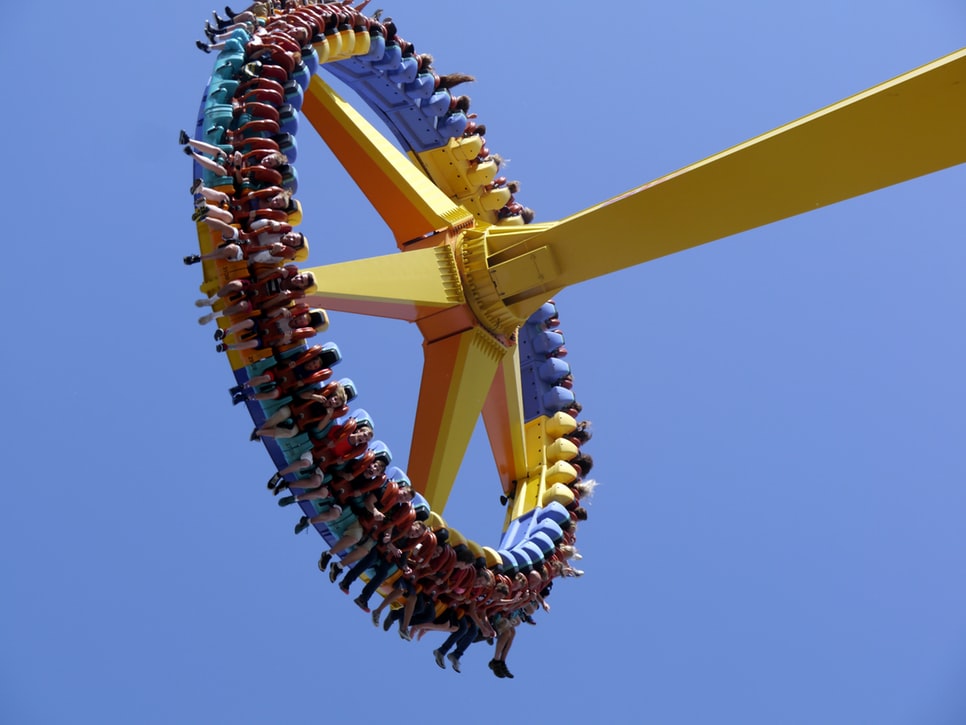 Alicante offers amazing water parks, animal parks as well as amusement parks. Take a look at the top amazing parks listed below.
1. Terra Mitica 
Terra Mitica located in Benidorm began its amusing stride in the year 2000. It is the most popular theme park in the region of Alicante. This is definitely meant for the folks who love the adventurous white-knuckle rides. You can enjoy your hearts out as you can fly in the air at the speed of 90 kilometres per hour, upside down and 35 meters off the ground. There are rides to satisfy the entertainment thirst of the entire family right from the toddlers to the oldies. The park has themed sections of ancient Greece, Egypt, Rome, Iberia, and the Mediterranean islands. Since 2013 the park has two segments i.e Iberia park and Terra Mitica. The park has many branded food chains on its premises. This enthralling park is open from April to October and every day of the week from mid-June to the first few days of September.
Address:
Benidor, Comunitat Valenciana, Spain
2. Terra Natura
Terra Natura Benidorm is a fun-filled wild animal park where about 1500 animals reside in a uniquely-designed arena of their natural habitat. The distance from Alicante airport is about 56 kilometres and it takes about 35 kilometres by car to reach there. The animals which reside here are huge Elephants, Camels, Tigers, poisonous snakes, and very amusing Monkeys. More than 200 species, including animals that are in danger of extinction, form a part of this wildlife habitat. The park is split into four segments and continents such as Africa, America, etc. and the park entrance area is called Pangea and Asia. This park is open throughout the year.
Address:
Partida Foia del Verdader, 1, 03502 Benidorm, Alicante, Spain
3. Aqua Natura
Besides, Terra Natura resides Aqua Natura water park, in Alicante province where you can have some chill time after your visit to the zoo. The park is very clean and well maintained. Aqua Natura is the only water park to bag the "The Crest" which is an enclosed water slide where you can experience the unmatchable feeling of weightlessness. The park has umpteen numbers of entertainment domains, including water chutes, pools & a children's area, restaurants, etc. This park has breathtaking water attractions whereby leave a smile on everybody's faces. One can also enjoy seeing the Sea Lion show where tiny creatures perform in a hilarious way. It is the spot where you can click umpteen number of pictures. This place has got a high level of intensity and a Zero-gravity thrill. You can buy a combo ticket for Terra Natura and Aqua Natura to save that hard-earned penny. This park is open from May to mid-September.
Address: Foia del Verdader, 1, 03502 Benidorm, Alicante, Spain

4. Rio Safari
Resting between Elche and Santa Pola lies the fantastic Rio Safari park. Decorated by the presence of 4,000 palm trees, Rio Safari has sheltered animals from around the globe, including lions, elephants, zebras, crocodiles, and tigers. One can learn about the beautiful and exotic birds here and also about their natural habitat. They are not just pretty looking birds, they also show off their intellect and skills here. There is another fascinating show of Lions during the day whereby they perform the stunts in and out of the water. There is also a show called Zoom where one can enjoy and understand the essential attention the animal needs. you can also take a camel, pony or a dromedary ride, swim with the sea lions or have a close encounter with the lemurs. This amazing park is open for the entire year.
Address: Carretera Elx - Santa Pola, Km. 9, 03139, Alicante, Spain
5. Safari Aitana
If one wants to serve and adore the animals for one full day, put on your backpack and visit the Safari Aitana. It is one of its kind amongst wildlife adventure places. Safari Aitana has a classic cluster of wild animals from five continents, namely, Europe, Africa, Asia, America, and Australia. During your adventure safari here, you can witness Buffaloes, Donkeys, Camels, Monkeys, Elephants, Tigers, Jaguars, Wolves, Snakes, Emus and plenty more. It is the only Safari that allows people to click candid pictures. The park is situated one thousand meters above sea level in the Aitana Mountain. It's a mesmerizing drive up through the mountains too. It makes you feel like you are in Africa. You can either drive your own car to drive through the safari park or go through an organized tour. This park is open every day.
Address: Carretera CV-785, Km 20, 03815 Penáguila, Alicante, Spain