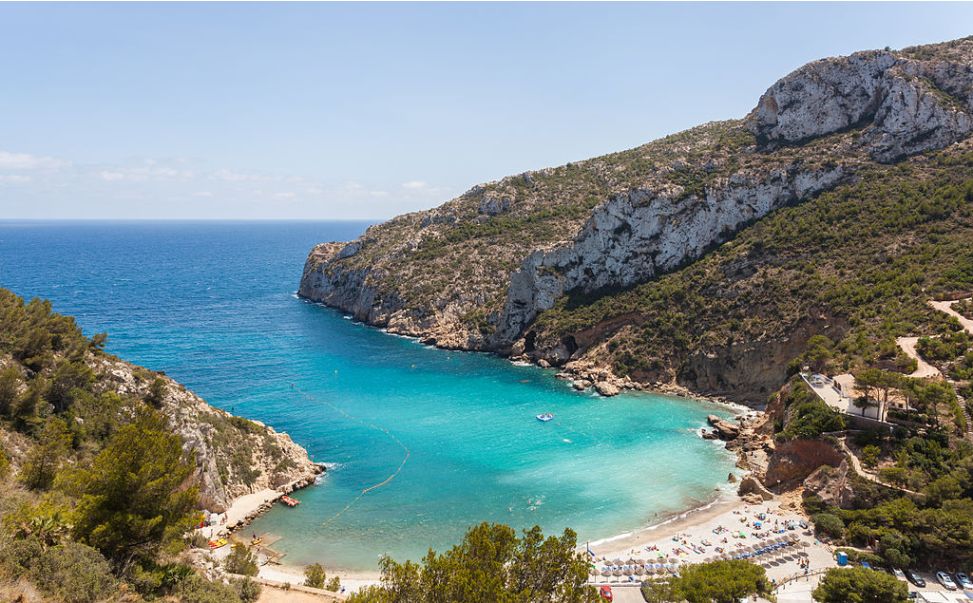 The golden sand, turquoise waters and beautiful bays serve as a prime attraction to millions of tourists who visit the Alicante Region every year.
The province of Alicante is blessed with a total of 244 kilometres of coastline, which offers a great opportunity to those who would like to explore new horizons while relaxing to the awesome sun. There are also lots of activities to appreciate the various beaches available. Here are some of the most adorable beaches that have earned the Alicante province popularity.
La Granadella, Javea
At the top of the list, the La Granadella beach, which is located in the northern part of Javea, is one of the most visited beaches. It is mostly popular for sunbathing and scuba diving, something that qualifies it as a prime destination for those looking to have fun.
Benidorm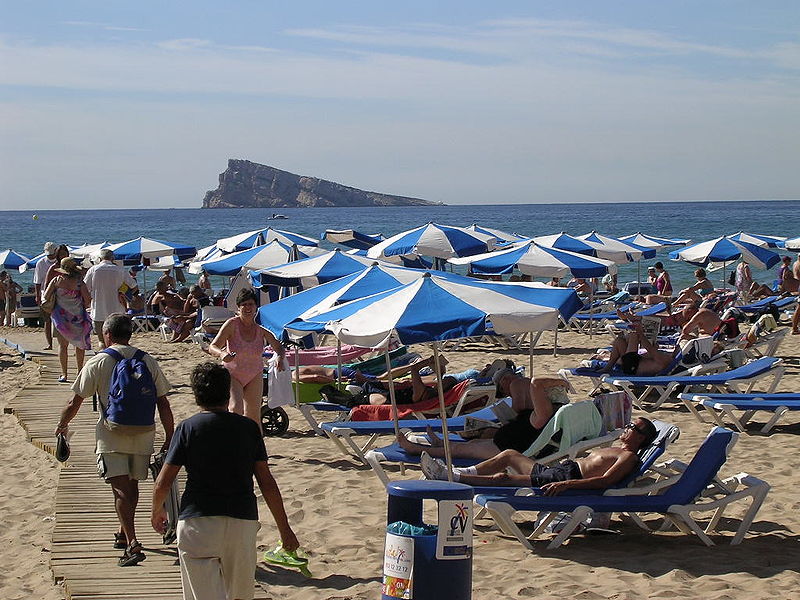 Credit: Benidormone / CC BY 2.0
Surrounded by sandy spreads, the Benidorm beach is sheltered well by mountains, which bar cold winds, creating a microclimate that is described by warmth and calmness. The beach is family-friendly and safe for those travelling with kids. It offers great opportunities for sailing, early morning swimming as well as sunbathing.

San Juan de Alicante beach
The San Juan de Alicante beach, located centrally for Alicante city dwellers, is a perfect spot for kayaking and scuba diving. The beach also offers beautiful scenery, which is complemented by the pools that are surrounded by rocks. It is one of the best Alicante attractions for a holiday or weekend breaks.

El Portet, Moraira
This is a little gem situated in a rocky region with sparkling blue waters. The waters are inviting for swimmers and those who love to snorkel or surf. It is also among most visited Alicante attractions, especially by families that are looking for a safe destination for paddling.

Santa Pola beach
The beach sits right on the bay and is surrounded by traditional fishing grounds. It is famously known for its unique cuisine, which includes fish and local dishes like caldero. The waters are shallow, ideal for children and families looking to have fun-filled weekends and holidays.