Credit: Flickr / Erik Brockdorff / CC BY 2.0
The Guadalest Valley, also known as the 'Eagle's Nest' is situated at about 25kms from Benidorm. The spectacular tourist spot can be reached from Alicante within an hour. The drive offers stunning views of the mountain scenery and as you pass the village of Polop, the winding rustic roads give the feel of the bygone era.
In ancient times Guadalest was originally an Islamic country and was of great military importance. The ancient ruins and castles can be seen even in the present times despite having been destroyed by battles and natural disasters.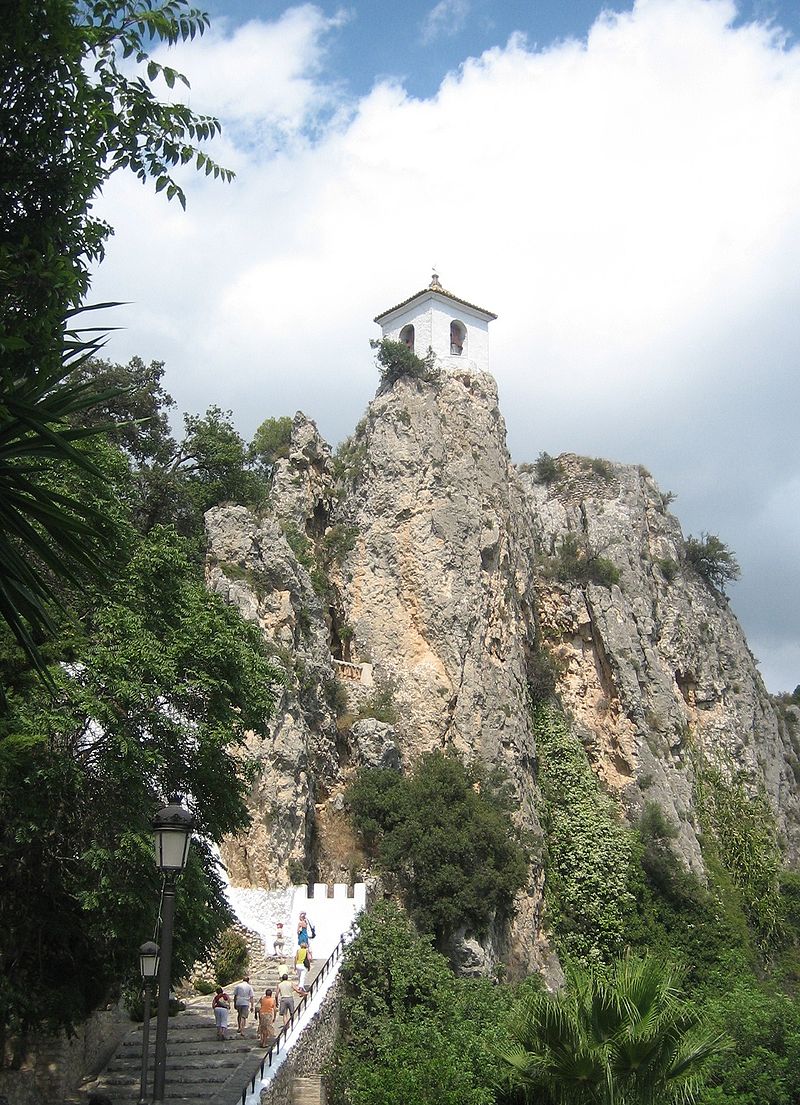 The 'Guadalest castle' and the white bell tower of 'Penon de la Alcala' are two of the must-see monuments there. The castle was so secure that in order to reach it, one has to pass through a 15ft long tunnel, and that too on foot. The village has retained its old-world charm with its quaint cobbled streets, a village square and an ancient Jailhouse.

The population of this place is only about 200 residents, and the major occupation of these people is tourism-related jobs. There are ample opportunities for shopping as the streets are filled with shops selling crafts, souvenirs and local items such as wine and honey. The entire Guadalest trip can be covered within a day, and you can be back to your hotels by dinner time.