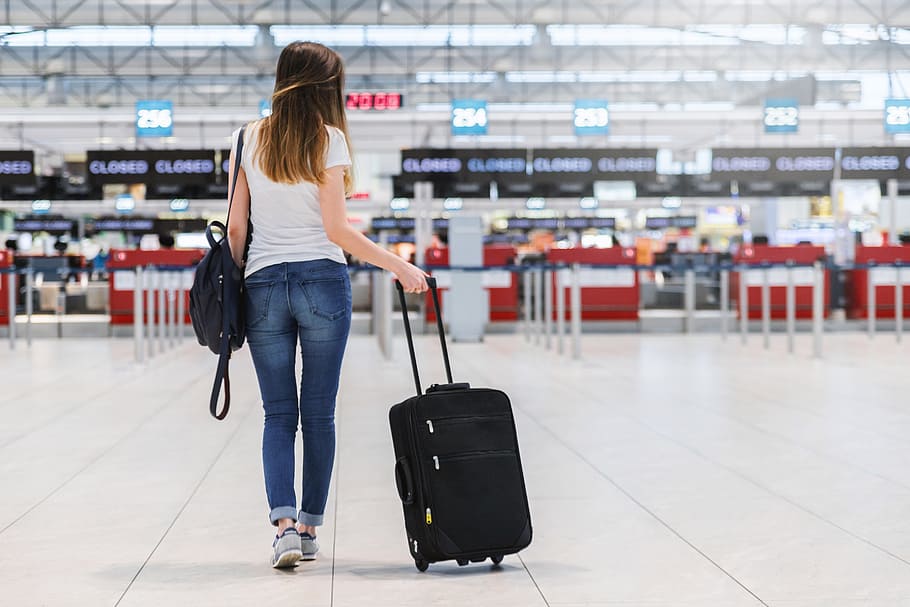 When was the last time you enjoyed a stress-free flying experience? Air travel can be difficult even for the seasoned traveller, and the long wait time for check-ins and customs can be brutal! Any new travel destination is a place to marvel, but don't let the journey stop you from experiencing the beauty & the tourist attractions. Follow our simple tips to get the most relaxing travel experience while flying from Alicante.
1. Arrive Early for Check-In!
Long queues and last-minute flight changes are a nightmare, especially when travelling alone or with family. Try online check-in options available for the flight from the comfort of your home. You can also try heading to the airport right before check-in opens, which can be up to 3 hours before boarding or have a self-service check-in. It will save you a lot of hassle if there happen to be boarding gate changes.
2. Search for Safe Parking
Missed your flight because of a late Uber? There is nothing more reliable than driving to the airport yourself. You can try airport parking, but we recommend Parkos. Instead of paying what the airport asks, you can easily compare parking prices for off-site parking that is cheap, safe & vetted by travellers. Some spots offer private airport shuttle service, luggage help, car wash, car check-ups and valet parking. Leave the stress before you fly when a smooth & carefree service!
3. Travel Light!
Ditch the check-in bags and travel light! It isn't easy heading outside Alicante with just the bare minimum clothes, but it is worth it. Not only do you save the hassle of waiting in the long check-in lines, but you can also spend more time at home relaxing before heading straight for security. There is nothing sweeter than heading straight for the boarding gate as fast as possible!
4. Carry or Shop for Snacks
If you are saving a few extra bucks, try packing some snacks to enjoy on the aircraft. Airport & aeroplane food can be expensive, so either stock up on your favourites before you board or pack up something extra before leaving home. Your kids will love it, and you will have a relaxing flight to your holiday destination.
5. Download your favourites!
A long-haul flight is usually the best place to either work or, to binge-watch a few shows in peace. Download your favourite Spotify list to power through or use your Netflix subscription to entertain yourself and the little ones. The best part is that you can even have your favourite guided meditations downloaded & ready to de-stress on an especially turbulent flight. Win-win!