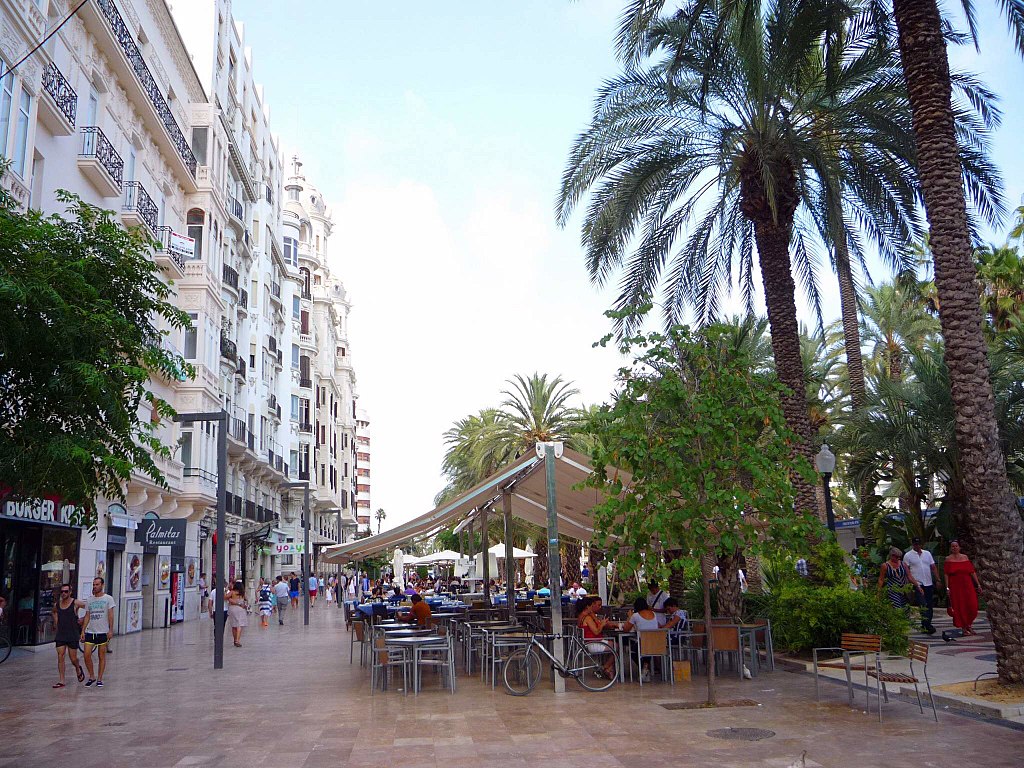 In Alicante, the weather is lovely all year round. This port city on Spain's southeastern Costa Blanca is also a very walkable city, so you'll also be spending a lot of time exploring the streets, shops, and food joints.  This town is absolutely fun to explore especially if you are a shopping spree as everything is in walking distance which will make your shopping experience in Alicante super convenient
Explanada de España
If you're looking for perfect souvenirs of your visit to Alicante then head to Plaza Gabriel Miro, a 3 mins walk from Explanada de España; here you can explore a variety of craftwork stuff, leather goods, and decorative items. In this area, treat your belly with some mouthwatering dishes and quench your thirst with chilled beers. After fueling up, continue your walk to Calle San Francisco, another street full of stores that you'll definitely not want to miss.
Area Teatro Principal
Walk along Explananda towards the Rambla and discover the street Teniente Coronel Chapuli, an area where you can pick up some good footwear, accessories, clothes and then walk in delicatessen shops for some excellent food. Once you're done with your shopping, you can explore the city's main theatre Teatro Principal and end your trip by exploring some oldest architectures of the city.
Area Mercado Central
Next, explore the central market of Alicante which is the Mercado Central, this is an old symbolic building of the city where you'll get some high-quality traditional stuff. You can also visit the nearby areas of this market, the avenue Alfonso el Sabio and San Vicente street for a wider range of shops.
Area Avenida Maisonnave
Visit Maisonnave at the end of the Gerona street which is just a walk away from Explanada. Here you can explore famous brand shops, department stores, and famous international brand shops.