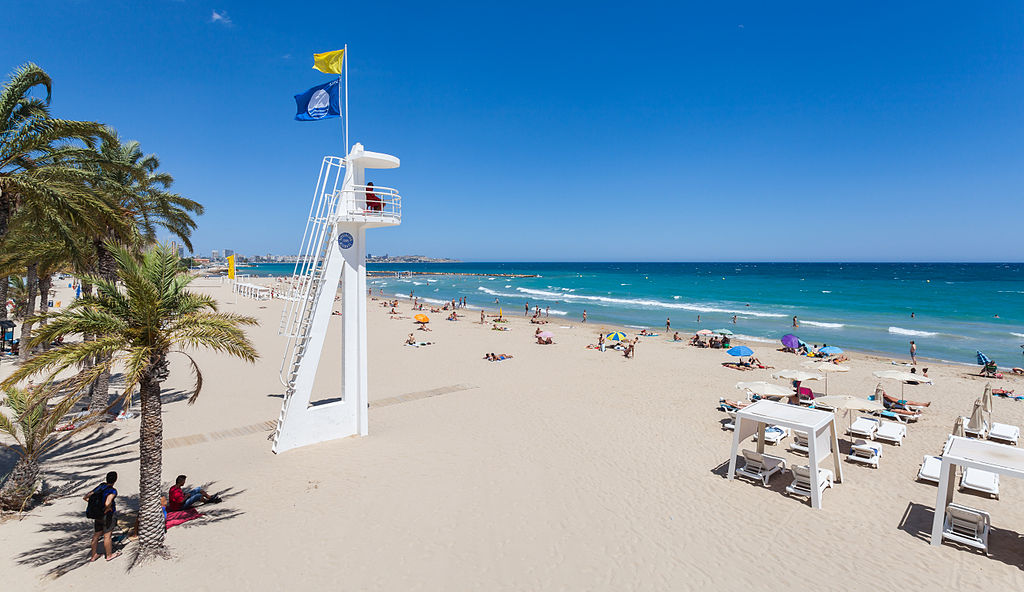 The striking Postiguet beach, popularly known as the Playa del Postiguet, lies in the Eixample Diputación district.
This beautiful blue-flag beach is situated at the base of the Santa Barbara Castle and is located in the neighbourhood of Raval Roig-Virgen del Socorro and Santa Cruz.

The Postiguet beach is one of the most visited beaches in the Alicante province and is popular for its pristine golden sands and ample public conveniences like showers, water sports, public toilets, sunbeds, lounge chairs, kids play area for the kids to enjoy while their parents have a dip into the sea.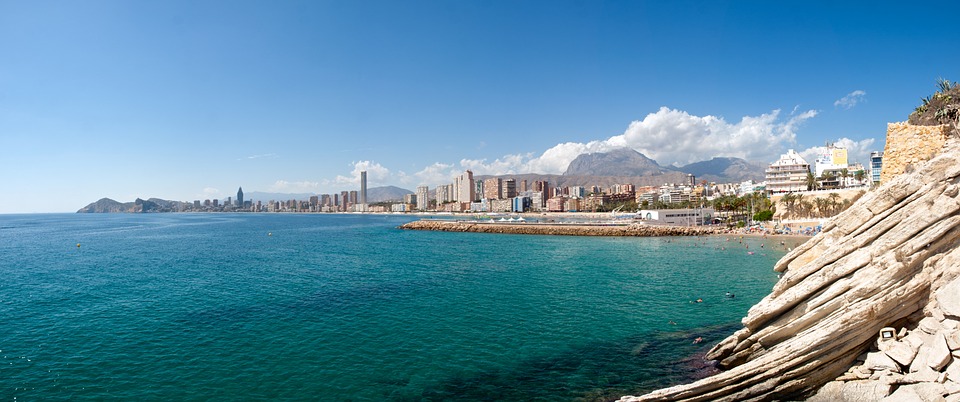 This beach can be easily located as it lies in the heart of the city and can be visited to enjoy a peaceful time. The water here is ideal for swimming and gives you a feeling of tranquillity as you wade through the turquoise waters. In the evenings you can enjoy the refreshing atmosphere on the Explanada de España, a charming seaside promenade that is artistically decorated with palm trees. Couples can have a romantic time at the Parque de Canalejas, which is also located nearby. This beach is also a great spot to enjoy during the festivals and to enjoy fireworks and bonfires at the time of San Juan Bonfires.

You can have a short day trip to the beach with your family or just hang out with your friends. This beach can be easily reached by taking a car, bus or even a tram and there are enough dining options to choose from among the numerous restaurants that are lined along the beach.

So grab your beach towel get ready to enjoy the day at the delightful Playa del Postiguet.