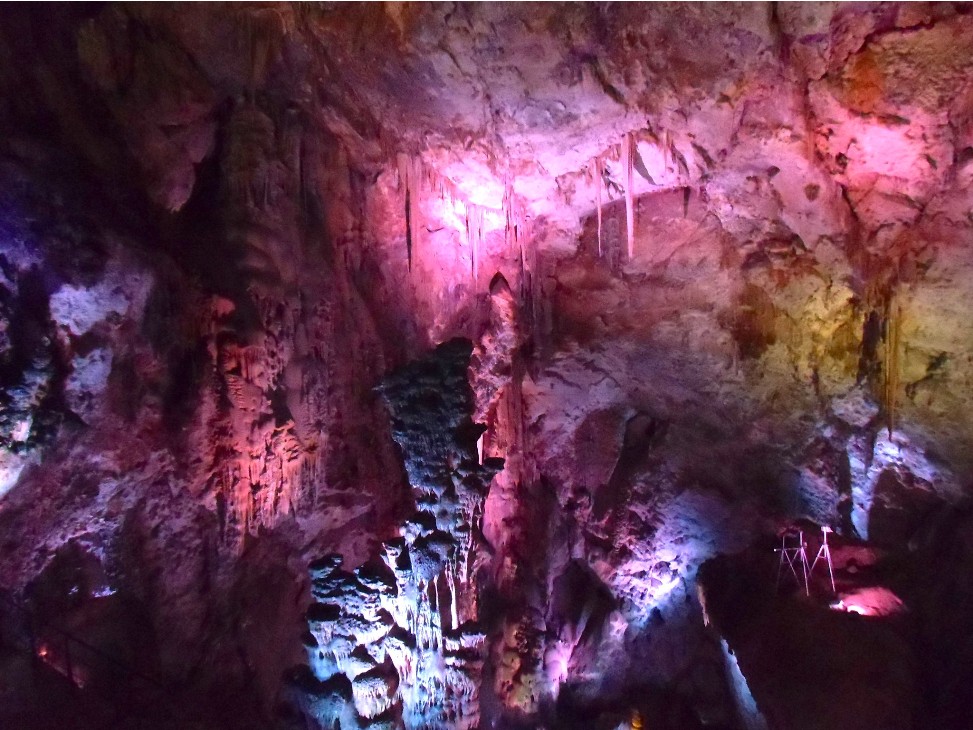 Credit: Flickr / Manel / CC BY-ND 2.0
Alicante on Spain's Costa Blanca offers a variety of things to see and do, such as beautiful beaches, historical sites, archaeological digs, and a Moorish fortress. In July and August, there are free concerts in the courtyard of the Castle of Santa Barbara.
The colourful city promenades offer shade during the day and concerts at night. The markets feature some of the best of Spanish shopping.
During the heat of the day drive to the Caves of Canelobre, Spain's biggest and deepest cave system. Once you park in the free parking lot, enjoy the scenery of the surrounding countryside while having a cold drink and waiting for the next guided tour to start. Cave visitors enter through a hewn tunnel that leads to a balcony overlooking the main cavern, a huge auditorium-type space. View the hundreds of stalactites and stalagmites, many of which resemble candelabra which give the cave its name. The caves are also lit by a variety of coloured lights designed to encourage the imagination to see other shapes such as animals. Better to carry a winter jacket as it's pretty cold in there. The cave is open year-round except for Christmas and New Year's Day. Fees for the tours are 6 € for adults and 2.50 € for children.
There are so many things to do in Alicante you may want to stay in Alicante for several days. It's a good place for a family vacation or a relaxing getaway. If you are planning to visit Alicante then do not forget to book a
hotel in Alicante
well in advance.