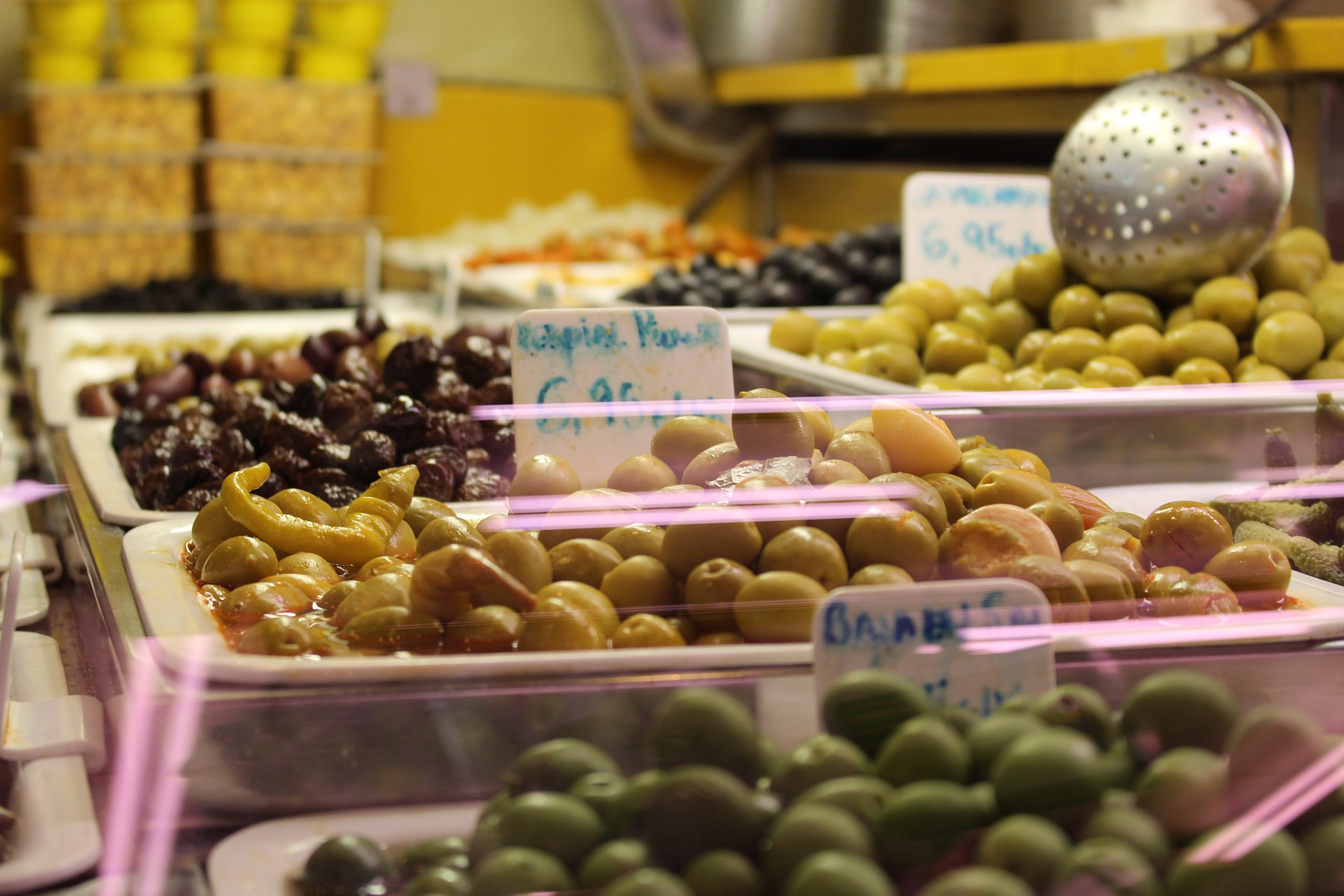 The colourful town of Villajoyosa in Alicante has a long, rich gastronomic heritage. Lying along the coast, Villajoyosa harbours a deep-rooted history of fishing, world-famous chefs and quality restaurants. The culinary traditions of the town are reflected in its central market which sells Villajoyoso's signature quality produce. 
The central market in Villajoyosa is located in the heart of the town, close to the Town Hall and the main shopping street called Calle Colón. A stroll around the area is a great way to get into the chill vibes of this serene town. 
Villajoyosa's food market began life in the 1940s and was located in the same place as it is today. The market had a very pretty facade at the entrance to an interior town square. The market was the heart of the town, always lively, stalls with local products and was one of the meeting points for fishermen, farmers, chocolate-makers and residents alike. In 2003, the century-old market was transformed into the present-day market. The facade now resembles the silhouette of a castle. 
Timings:
Monday to Thursday and on Saturday: 7.30am to 2.30pm
Friday: 7.30am to 2.30pm and 5.30pm to 8.30pm
We suggest you visit on the weekends, to enjoy the market in all its glory. 
The Stalls
Inside the market, you'll find over 20 produce and delicatessen stalls selling all kinds of products like fresh fish, cured and smoked foods, baked goods, choice cuts of various meats, pickles, preserves, Alicante wines as well as green vegetables. This place is an ingredient-heaven for cooks. Stalls such as Á taula, Ca Barto, Carnicería Batiste, Carnicería Lloret, Charcutería Carrión, Congelados Santa Marta, El Forn d'Aznar, Frutas y Verduras Mari Carmen Riuaes, Peixos Lauramar, Pescatería García, Salazones Álamo, have been serving their loyal customers for many years and recommending things to try.
Products You'll Get There
Popular products at Villajoyosa market include traditional charcuterie- dry-cured white sausage, blood sausage with shallots, blanquet and sobrassada. You'll also find some amazing bakeries selling cocas floreadas, toñas, almond cakes, borreguets, sequillos rellenas and escaldadas. 
Fish, however, is the star of the market with a rich variety of fresh and frozen fish such as frigate mackerel, tuna, shellfish (make sure you get the red prawn). Another highlight of this market is La Cantina el Gallina, a small bar where you can ask them to grill whatever you have bought in the market.
Walking around the market will make you feel young, with nostalgic smells stallholders trying to draw your attention to their produce. It will give you a feel of the authentic life of this attractive coastal town.