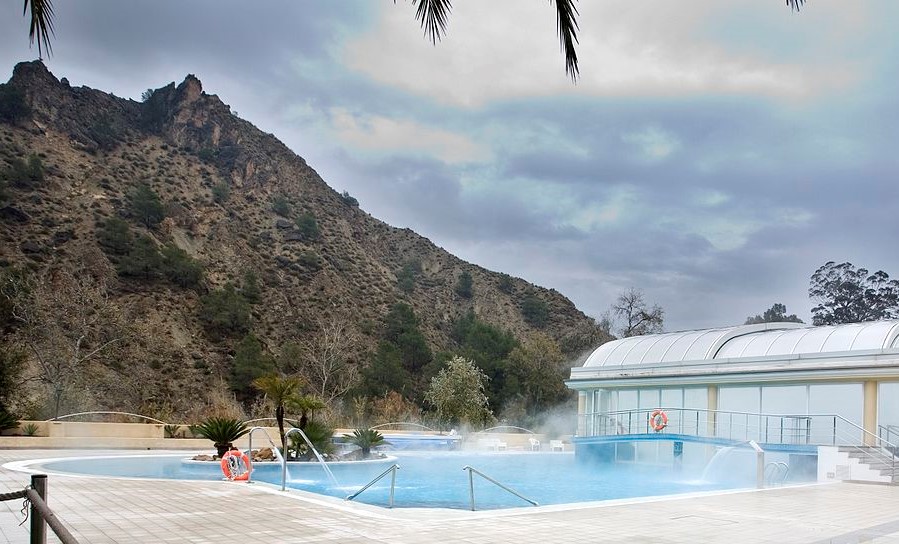 A rejuvenating spa day means sheer bliss for the weary travellers, and the small town of Archena offers you just the same at its three natural hot spring spas.
Situated at a distance of about 90kms, this place can be comfortably visited from Alicante for a relaxing
day tour
.
The town of Archena is a crucial archaeological landmark and is well known for its waters with medicinal properties that contain various kinds of minerals. The place is home to an ancient mineral water spa which dates back to Roman times, and currently, many modern hotels are built around it. The region was a famous beauty and health resort back in the nineteenth century, and people from far and wide came to take advantage of its benefits.
The entire region is a perfect holiday destination and has a pleasant climate throughout the year. Surrounded by the mountains of the charming Valle de Ricote, this place also has many 
attractions
apart from the hot water springs like the Archena museum, Casa Grande, parish churches, etc. The museum also serves as a tourist office where you can get all the information about your travel. You can also have a walk along the Segura River which offers exciting views of palm grooves and various other fruit trees bordered by the mighty mountains.
So pack your bags now and get ready to experience comfort and tranquillity in its real sense.